More than 40 million people visit Turkey every year. This is because Turkey is a great tourist and holiday destination. All over Turkey, there are many historical sites, and tourists love to stay at the cities that surround the sea coast. Here are ten beautiful cities to visit in Turkey.
1. Alanya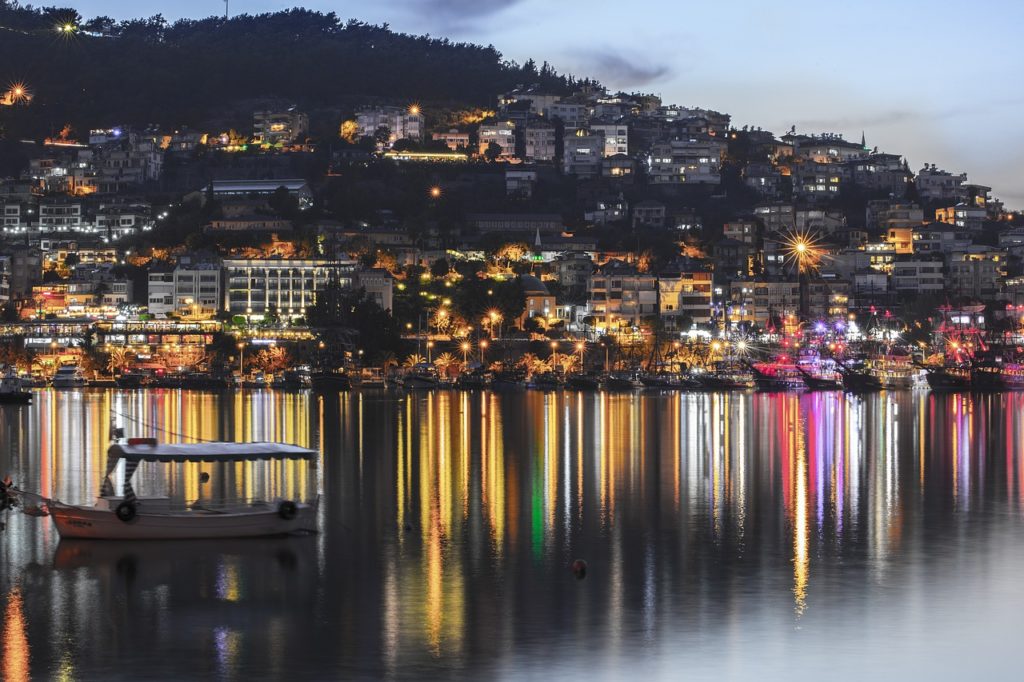 This resort city has become a popular tourist destination in the last few years. The popularity of Alanya is because it is on the coast of the Mediterranean, and the weather is sunny for most of the year. If you want to go for a holiday in Turkey, we recommend you visit Alanya. There are many activities you can do in this city. You can go to the beach, visit a Turkish Hammam, go paragliding, and go to Sapadere canyon. If you prefer to go sightseeing, you can visit Damlatas Cave, Alanya Castle and Dim Cave.
Book a hotel in Alanya
2. Bodrum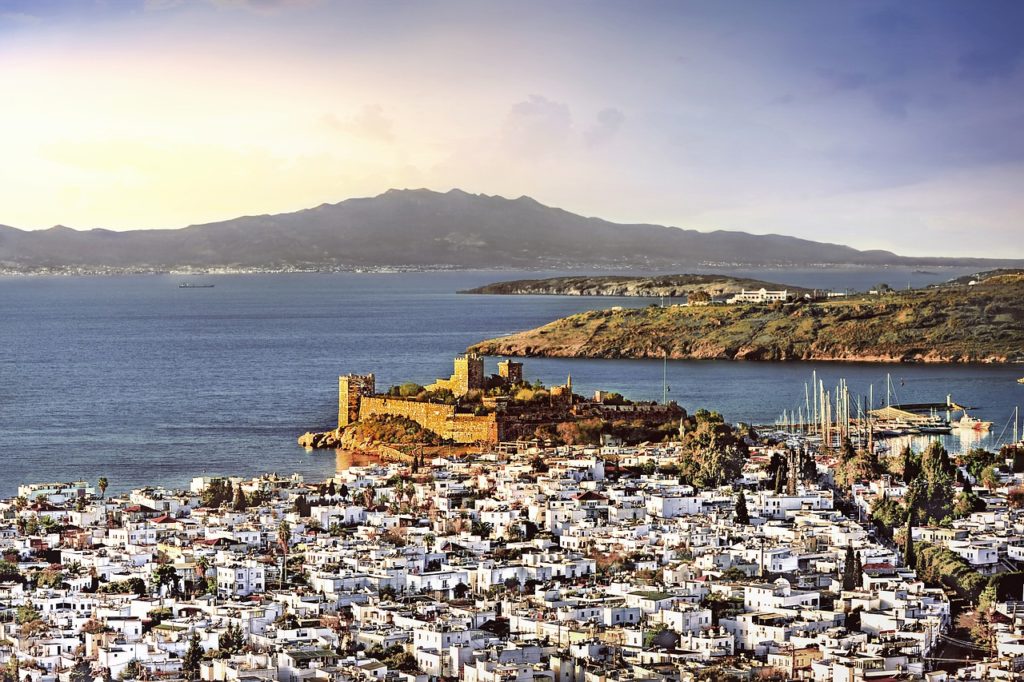 Bodrum has become a luxury holiday destination. The city is filled with whitewashed houses, and from the sea, the city and hills in the background look scenic. Bodrum is modernized, but some historical landmarks have been preserved.
Some landmarks in the city include; The Bodrum Amphitheatre, the Mausoleum at Halicarnassus, Myndos Gate and the Castle of St. Peter. Because this city is popular among tourists, there are many other activities you can engage in while in Bodrum. You could join a boat cruise, enjoy a boat tour, go windsurfing, diving or go shopping.
Book a hotel in Bodrum
3. Fethiye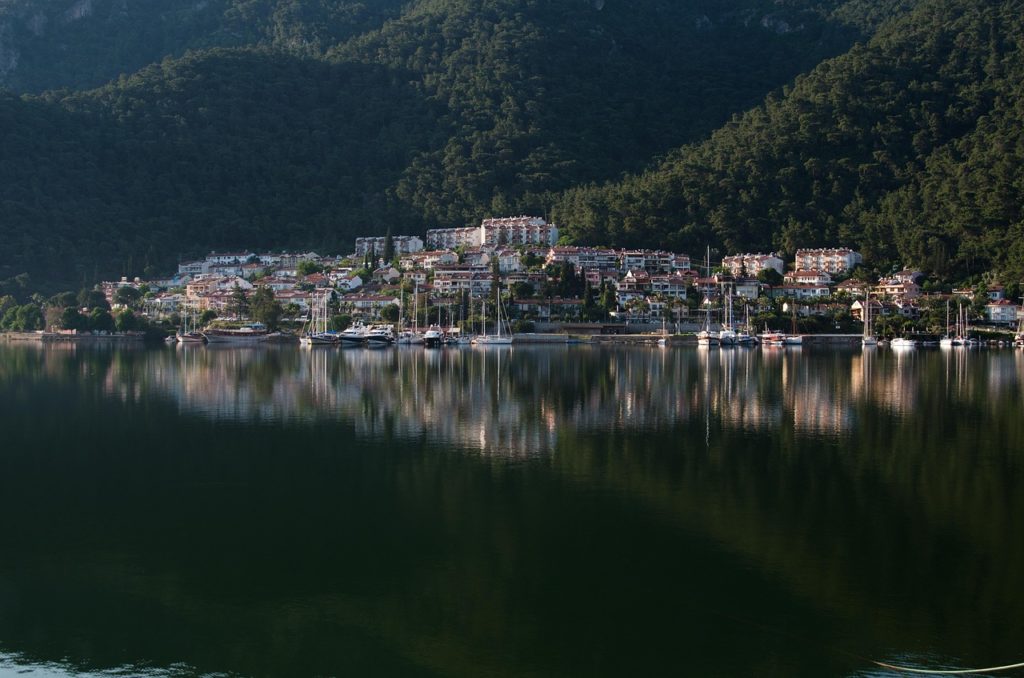 Number 3 on our list of beautiful cities to visit in Turkey is Fethiye. Fethiye was previously known as the ancient city of Telmessos. It is a popular tourist destination in Turkey. By the city is the stunning Turkish Riviera which goes on for miles. Surrounding the city are forested hills. Within Fethiye, there are many historical buildings and landmarks. Some of these landmarks are; Tomb of Amyntas, Fethiye Amphitheatre, Kadyanda Ancient City and Kayaköy. Some other things you can do in Fethiye include hiking, paragliding, and taking Island Day Cruises. If you want to see more towns in the region, you can take day trips to nearby cities.
Book a hotel in Fethiye
4. Göreme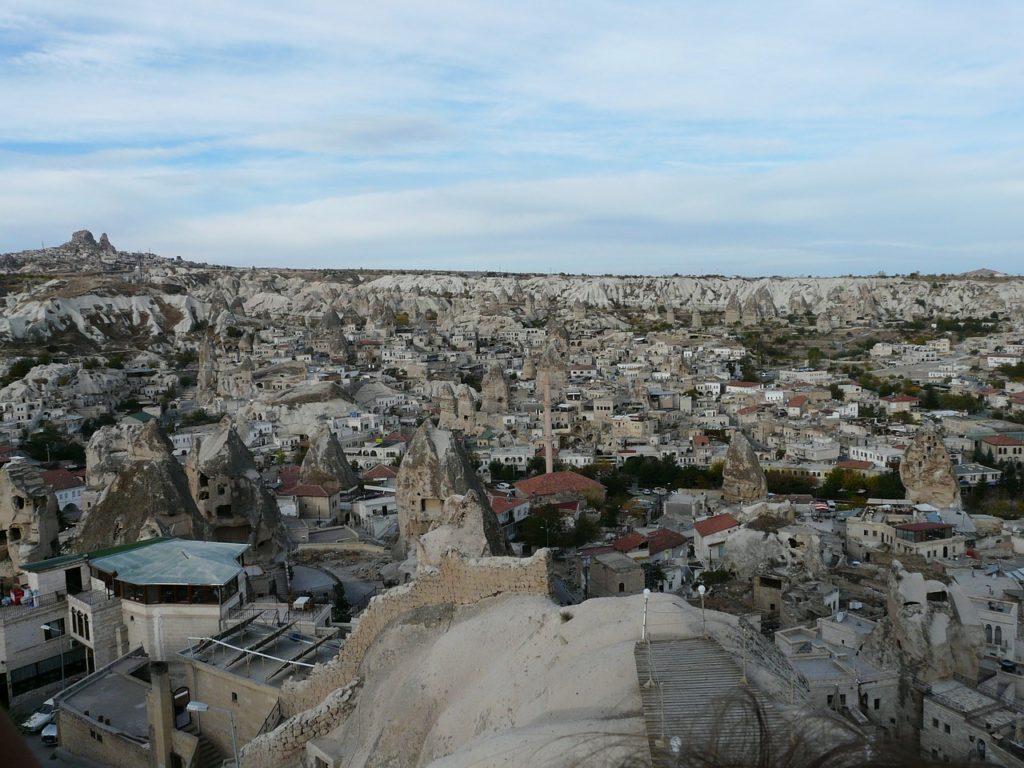 Göreme is a town but it is on this list because this town is picture-worthy. The unusual towering rock formations which are also known as 'fairy chimneys' are plentiful in Göreme. These rock formations are present amid old stone homes which make up the town. Homes are built into the rock formations. Hence, the houses in the town look cute and like something from a fairytale. In winter, the fairy chimneys are coated in thick layers of snow. Hence the town is even more picturesque. Some things to see while in Göreme include Göreme Open-Air Museum, Derinkuyu and Selime Monastery.
Book a hotel in Göreme
5. Istanbul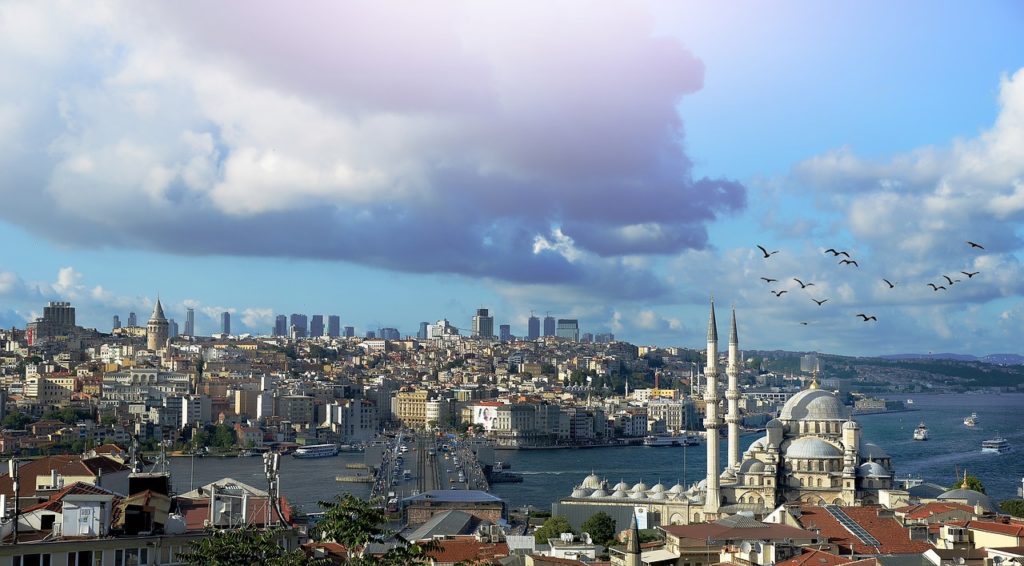 Istanbul is one of the popular beautiful cities to visit in Turkey. Talk about a lovely city with loads of history scattered across it, then talk about Instanbul. You will find evidence of the history in the structures/ architecture of the city. It has been home to merchants and traders in the past; the impact of this is the rich culture in present-day Istanbul. There are traces of Greek, Roman, and Armenian culture in the city. Furthermore, there are many old majestic buildings in Istanbul. Some of the old buildings in the city date back to the 5th century.
If you are interested in touring and seeing historic buildings while you are in Turkey, you should visit Istanbul. Some places you should visit in Istanbul are the Byzantine church of Haghia Sophia, Maiden's Tower and Chora church.
Book a hotel in Istanbul
6. Kusadasi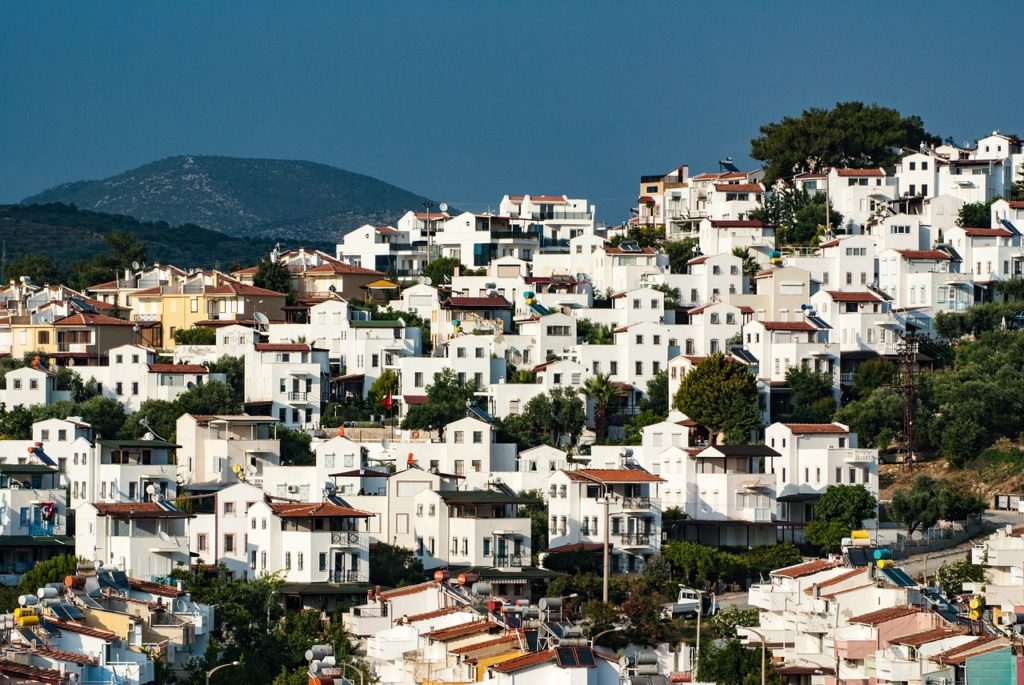 Kusadasi is a popular tourist destination in Turkey because it is a seaside town. Furthermore, the town is close to pigeon island, which many tourists want to visit. This lovely city has mountains and vegetation in the background, which makes this town even more picturesque. When you are Kusadasi, you should visit Kusadasi Castle, Kaleici Camii, Old Town Tanneries and Ephesus Theatre. You can also tour pigeon island or take a day trip while you are in Kusadasi.
Book a hotel in Kusadasi
7. Mardin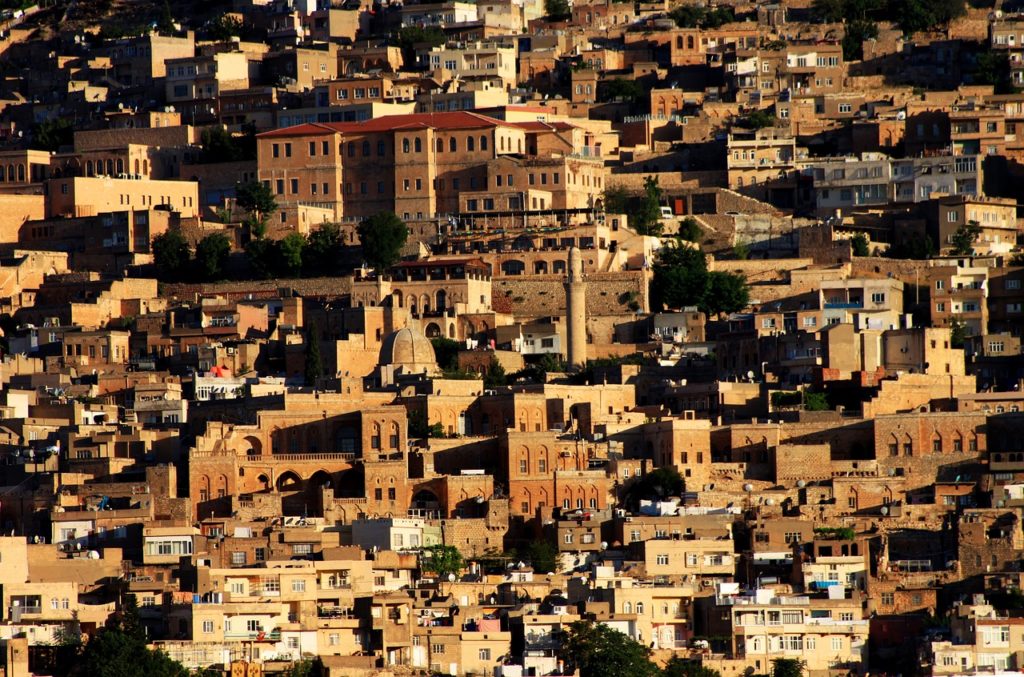 This old city is in south-eastern Anatolia. Mardin is located on a hill that slopes downwards. Hence the stone buildings in the city cascade downwards. The citadel is at the very top of the city, and it is just one of the historic buildings in the city. If you are visiting Turkey and would like to tour an old city with minimal evidence of modernization, you should visit Mardin.
The historical buildings in this city include Zinciriye Medresesi, Forty Martyrs Church, and Kasımiye Medresesi.
The easiest way to travel to Mardin is through Urfa. At Urfa, you can take a minibus or cab to this beautiful city. This is convenient if you wish to see Mardin but do not want to stay there for the night.
Book a hotel in Mardin
8. Safranbolu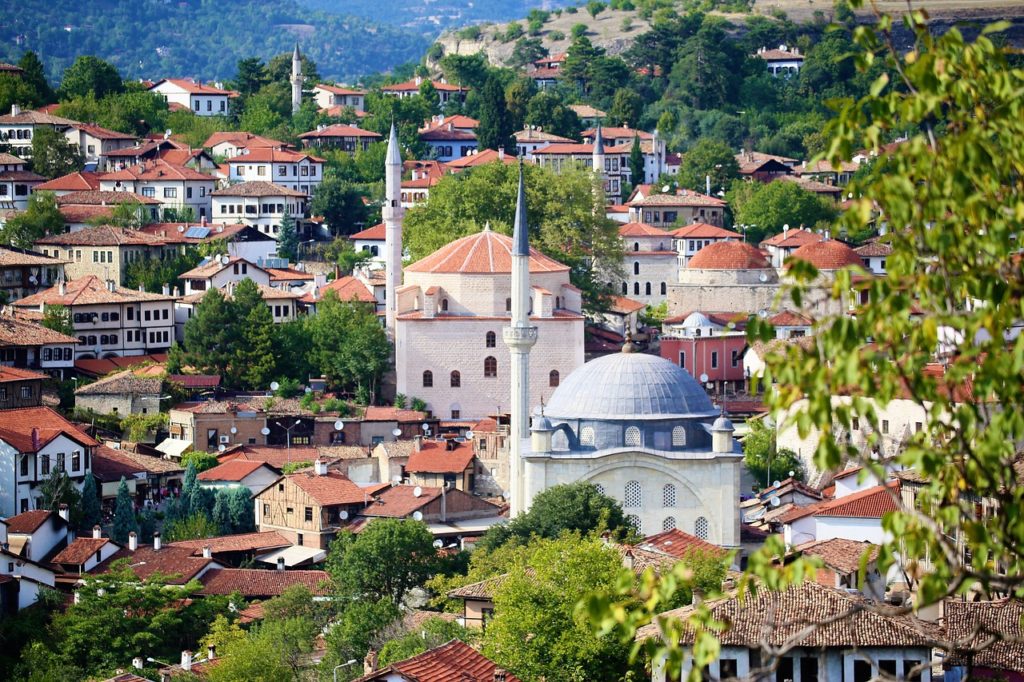 Safranbolu is home to hundreds of Ottoman-style buildings. The old red-roofed buildings and cobblestone streets add to the charm of this city. Because of the many historical landmarks in the city, Safranbolu is on the UNESCO world heritage list. Some landmarks in the city include Safranbolu Eski Carsi, Köprülü Mehmet Pasa Mosque, and Cinci Hani.
There are cafes and restaurants in the city, but the nightlife is not impressive. We recommend that you take a day trip to Safranbolu if you are in a nearby city.
Book a hotel in Safranbolu
9. Sanliurfa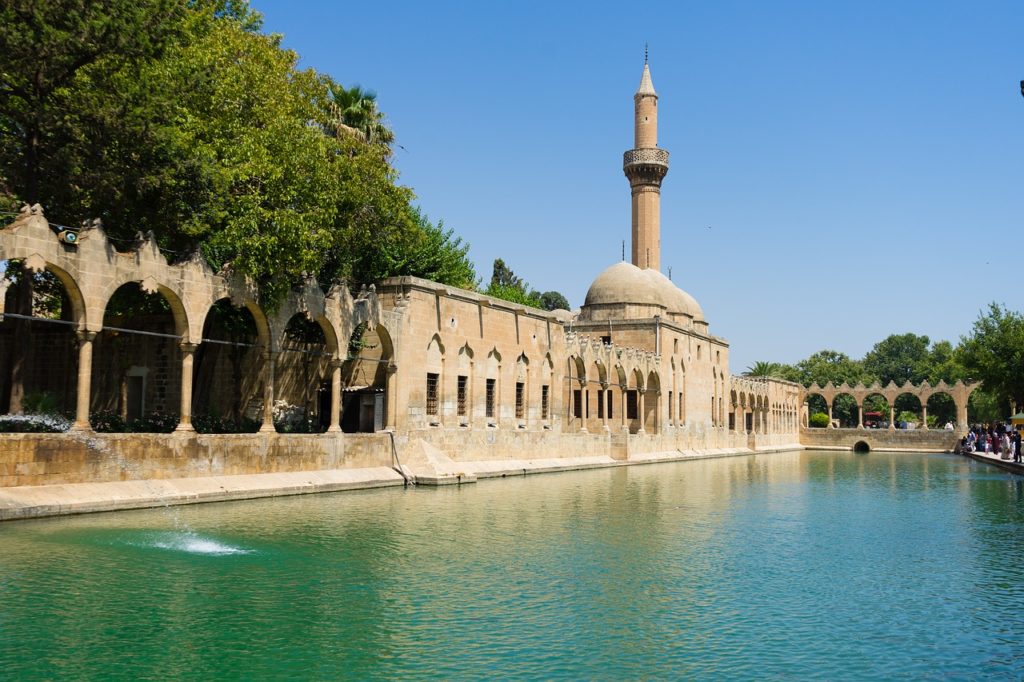 Sanliurfa also called Urfa is a pilgrimage city in the south-east of Turkey. The city has a rich culture and a lot of history. Many old stone buildings are still in the city. The historical landmarks have been in the city for thousands of years. Some historical landmarks you should see in Sanliurfa are Grand Mosque, Sögmatar, Göbekli Tepe and Tarihi Kapalı Çarşı. If you would like to tour historical monuments, Sanliurfa is a great travel destination. Also, this is a common destination for religious tourists in Turkey.
While you are in the city, enjoy traditional Turkish cuisine.
Book a hotel in Sanliurfa
10. Ürgüp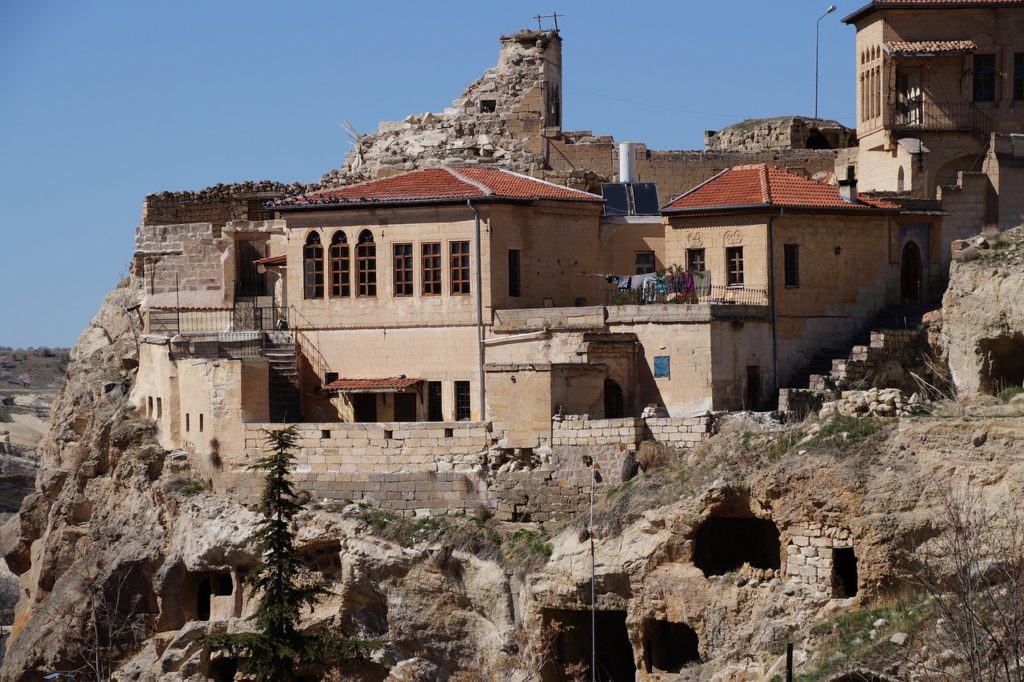 Ürgüp is the last on our list of beautiful cities to visit in Turkey. This town is uniquely beautiful. Rocks surround Ürgüp. Some buildings in the town are carved into a cave or rocks. In addition to the stunning stone homes, there are vineyards in the town. Because the town is the largest winemaker in the Cappadocia region, tourists can go for wine tastings at the wineries within Ürgüp. There are a few historical landmarks, but you can take a day trip to other beautiful cities that are close by. Some places to see in Ürgüp include Pasabag, Mazi Yeralti Sehri, Soganli Valley and Keslik Monastery.
Book a hotel in Ürgüp
Looking for luxurious hotels in Turkey, check our post here