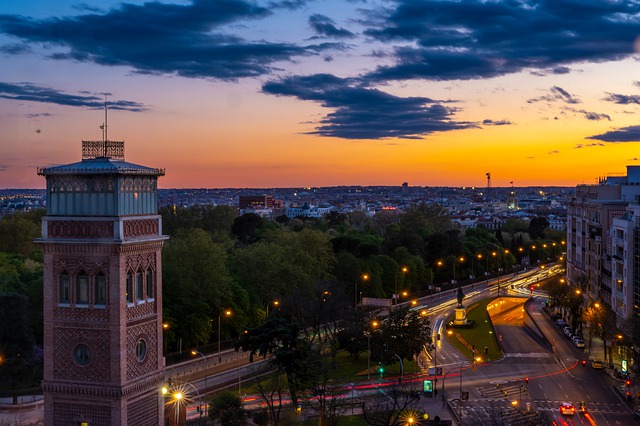 While a rebound in the epidemic is emerging in many regions of Europe, some French people have decided not to deprive themselves of a stay on the other side of the French border. Before the summer period, an OpinionWay poll for Sofinco estimated that 16% of French people had chosen to travel to a foreign country and 12% were still hesitant. Intended destination: mainly Spain, Italy or Greece.
For these holidaymakers who were contacted, these destinations remain less expensive and, ultimately, no more "contagious" than certain French regions. Testimonials "After weighing the pros and cons, we said to ourselves that we were going to try anyway" explains Etienne, on vacation with his wife in Spain in the region of Valencia. He admits that he sometimes hesitated for fear of not being able to board, of having to remain in quarantine or to leave for a country where the toll of cases of the coronavirus was higher than the French average confirmed cases as against the death rate.
But in the end, the trip is done anyway. "After talking with my family there, we understood that people respected the safety instructions much more than in France, we chose not to miss out on vacation!"
France also advises its nationals not to travel to Catalonia, where the number of cases has exploded. But the situation is very disparate depending on the region. If Catalonia and Aragon have the most new cases, the Canaries or Valencia (which borders Catalonia) are those where there are the fewest.
Imen, 40, from the Paris region, also chose Spain and rented a house in Peniscola, a few kilometres from the Catalan border. On the contrary, the information about Spain does not worry him. "Masks are worn in the street, there is frost at the entrance to all shops, restaurants, swimming pools. Distances are well respected. We almost feel safer here than in the Paris region. " She had been planning to take this trip with her family since February. "We were reluctant to replace our Spanish holidays with French holidays. But we are not going to lie to each other, in terms of the budget it has nothing to do with."
For Audrey, it was mostly a need after the weeks of confinement. She and her friends, a group of young active Parisians, are heading to Bénidorm, in the south of Spain, in a few days. "I think this travel plan, and all that goes with it, namely the excitement of the preparations, the craving for sun and heat, has helped us to endure the period of confinement during which we couldn't do anything about, she explains. We could cheer each other up by talking about the upcoming trip, and how awesome it would be! "
Claire, who resumes computer science studies at the start of the school year, rather left on a whim. Three weeks ago, she decided to book train tickets, "with full knowledge of the facts" for Italy to go woofing (a system that allows working on farms against board and lodging). She doesn't hide it, apart from a few more masks in her bag, her travel habits aren't going to change dramatically. "It is not that I am unaware of the situation, she assures, but I do not run more risk in a foreign country than in France".
Kevin, a young musician returning from Greece, agreed. "We still went to drink shots in the bar, rather on the terrace, we still went to the beach." However, he insists: "I still took a lot of masks and hydroalcoholic gel." Etienne, he intends to respect all the barrier measures put in place by the authorities. As a French tourist, he believes he should be particularly vigilant. "I do not want to give the image of French people who do not respect the instructions.
The epidemiological situation in Italy is generally under control. It is the first European country to reopen its borders on June 3, to tourists from the European Union. However, the country continues to record between 150 and 290 new contaminations, from 5 to 12 deaths per day and remains on alert.
Image by Piet van de Wiel from Pixabay