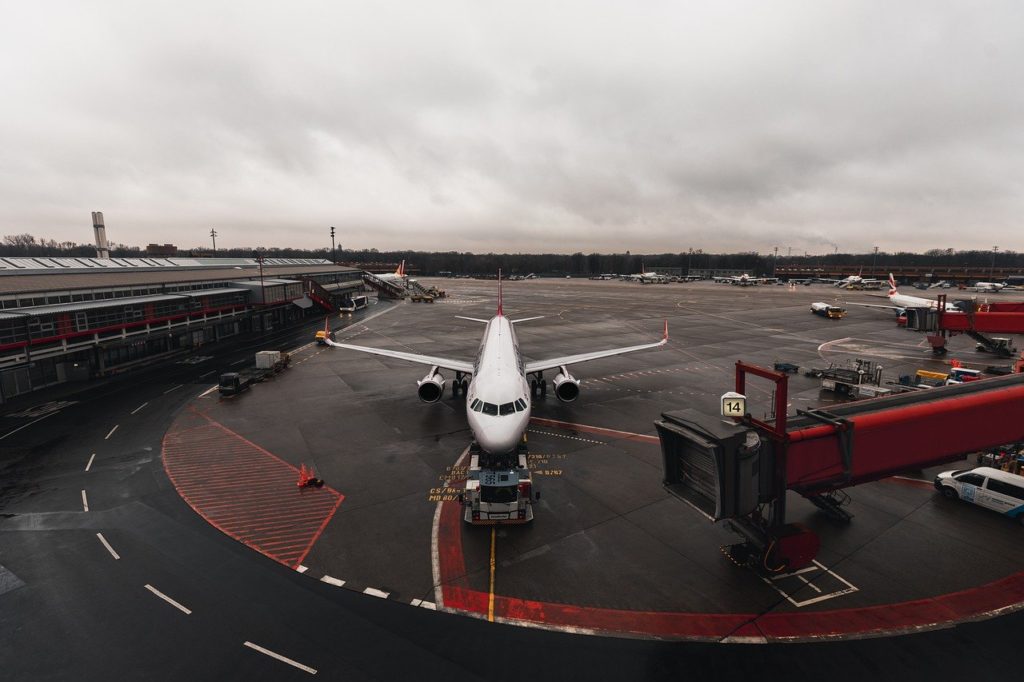 The Coronavirus disease (COVID-19) is changing the planet. Many offices have been locked since March and people who could work from home have begun to adjust to the new life. The change in the way of the world has also affected travel and tourism. In fact, the spread across various countries was because many countries were reluctant to close their international borders when the news of the virus broke out. To curtail the virus, the lockdown rules came on, borders were closed, planes grounded and travel halted (except for essential travels). The question many are looking for answers to is 'when can planes fly again?'
It is easy for Coronavirus disease to spread across countries through travel. An infected person can infect a few others in the aeroplane. Those infected can then transfer the infection to others in their countries. That's how we got here in the first place. Now, as lockdown restrictions are being gradually lifted, international travel may also begin to kick start. And we might soon begin to see the planes flying in the air, not only for essential travels but for tourism.
The aeroplane travels going on presently are for essential travels. The flying planes are either carrying goods or transferring those who were stranded in foreign countries to their home countries. Travellers are made to go into self-isolation for 14 days. As the vaccine is nowhere near, opening the international borders to travel seems like a great risk. We can learn from the way travel is being done now and apply the rules when international borders open.
Some EU countries are beginning to open their borders to neighbouring countries. Some have extended the favour to countries they have formed travel bubbles with. These are countries with a low rate of the Coronavirus disease or those who have been able to manage the spread. Summer will be different from what it used to be. But that doesn't mean lovers of travel won't be able to travel, they just might face some restrictions and readjustments. Like, wearing face masks on the street and in public buses, going to half-filled beaches, and travelling with health certificates.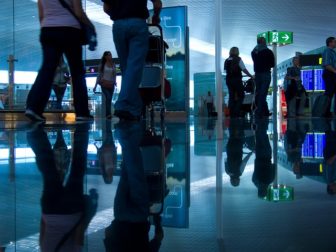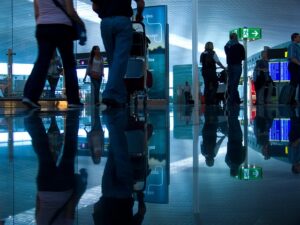 New Ways Aeroplane May Travel
Masks, gloves and hand sanitizer may become essential travel kits
The airline may scan your temperature before boarding
Travellers may need a "fit to travel" sticker attached to their passport before travel
The airline may advise you check-in online
Middle seats in an aeroplane may be empty
Boarding may take longer and the number of passengers boarding at a time may reduce
Access to the toilet may be restricted for short travels
There may be new rules regarding cabin baggage
Electrostatic spraying will be required after each flight
The airports will introduce decontamination tanks at strategic places
Medical detection dogs may be used to detect an infected person at the airport
In order to reduce the spread of the virus inside aeroplanes, Delta and Emirate airlines left the middle row of the aeroplane vacant. This created distance between passengers and reduced the number of passengers on board. Ryanair Holdings Plc plans to begin travel at half capacity starting from July. Person to person interaction may be reduced to avoid contact and spread. The rule of social distancing will apply to queues at the airport.
Is it Safe to Stay Long in the Cabin?
If you are worried about getting infected because you will be staying in a confined place for long, IATA released a briefing paper about safety in the aeroplane. According to the briefing paper, "The cabin air system is designed to operate most efficiently by delivering approximately 50 per cent outside air and 50 per cent filtered, recirculated air. This normally provides between 15 to 20 cubic feet of total air supply per minute per person in economy class. The total air supply is essentially sterile and particle-free."
When Can Planes Fly Again?
Many airlines are getting ready for a new way to travel. There are hopes countries will open international borders for non-essential travels. Travels between Europe and the USA may not happen any time soon. When can planes fly again? Very soon. Are you ready for a new way of travel? We may have to adjust to the new way of travel until we have vaccines for the Coronavirus disease
Looking for city break destinations is Europe? Check here.