Germany is a great travel destination, perfect for exploring. There are many excellent places to visit in Germany. However, here are 10 beautiful cities to visit in Germany.
1. Bamberg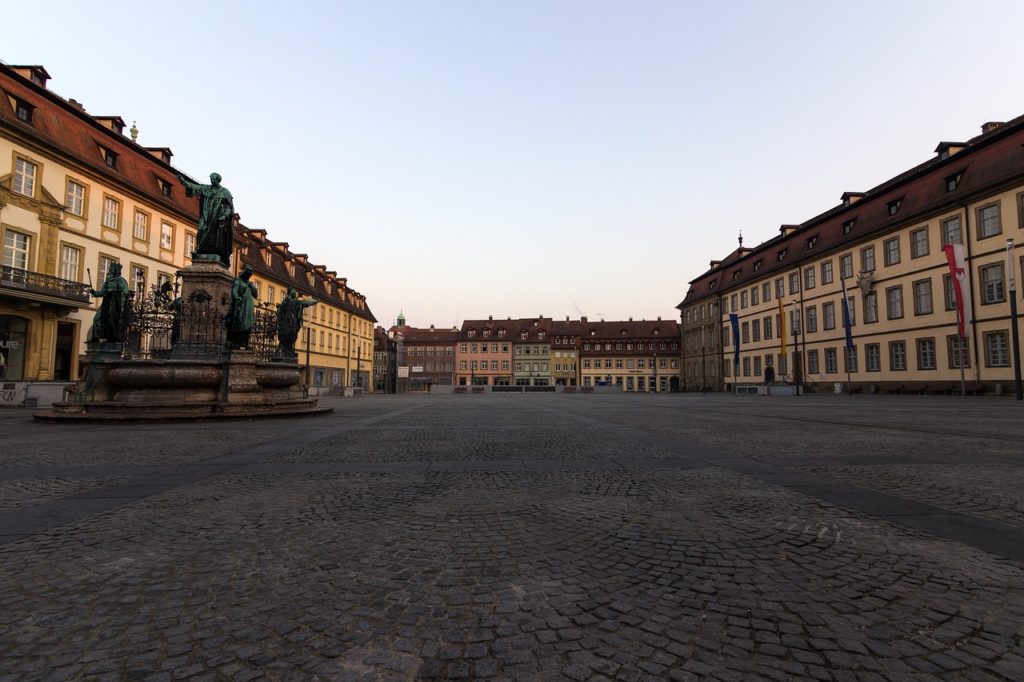 Bamberg is a beautiful city in the southeast of Germany. This small city has retained the medieval and baroque features that make it a cosy destination for tourists. In Bamberg, there are old timbered buildings, cobblestone streets and ancient buildings from the 11th century. Some of the old buildings that you can see in this city are Altes Rathaus, Bamberg Cathedral, Schloss Seehof and Alte Hofhaltung.
Book a hotel in Bamberg
2. Berlin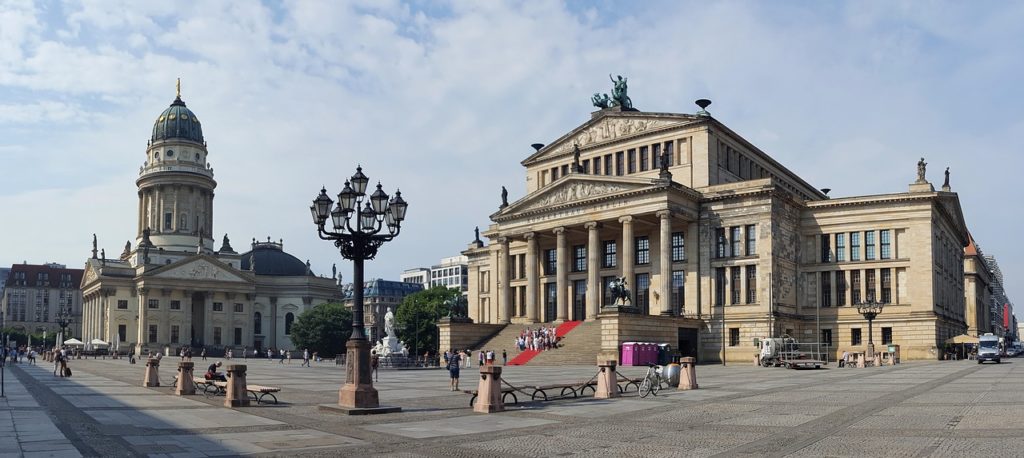 Berlin is an exciting and vibrant city. With close to four million individuals within Berlin, it is no small city. It is one of the beautiful cities to visit in Germany not only because it is the capital of Germany, but it is also filled with people of different cultures. The beauty of this city is in the diverse cultures, architecture and historical landmarks within the city. If you visit Berlin, you should tour the city and see some landmarks like The Brandenburg Gate, Charlottenburg Palace and Park, and Gendarmenmarkt.
If you are not interested in historical landmarks, there many other things to do in Berlin. You can go to an opera house, go to a Späti, shop or eat.
Book a hotel in Berlin
3. Cologne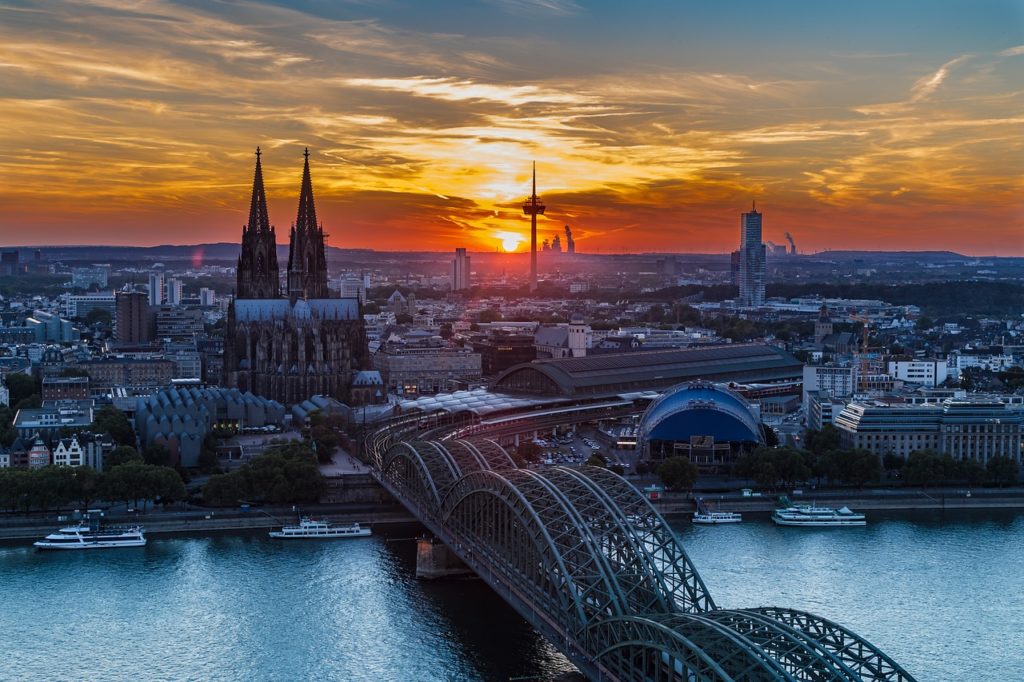 Cologne is home to some fantastic architectural sights. This city is not as popular as some on this list, but we suggest that you visit Cologne when you are in Germany. Cologne was affected by the war, but many historic buildings were unaffected. Because of this, they are varying architectural styles in the city. There are gothic, romanesque revival, modern style buildings within the city.
Some places you should visit when are in Cologne are Cologne Cathedral, Romano-Germanic Museum, Groß St. Martin and St. Maria im Kapitol. Aside from the historic monuments, there are other tourist activities you can do while you are in Cologne.
Book a hotel in Cologne
4. Dresden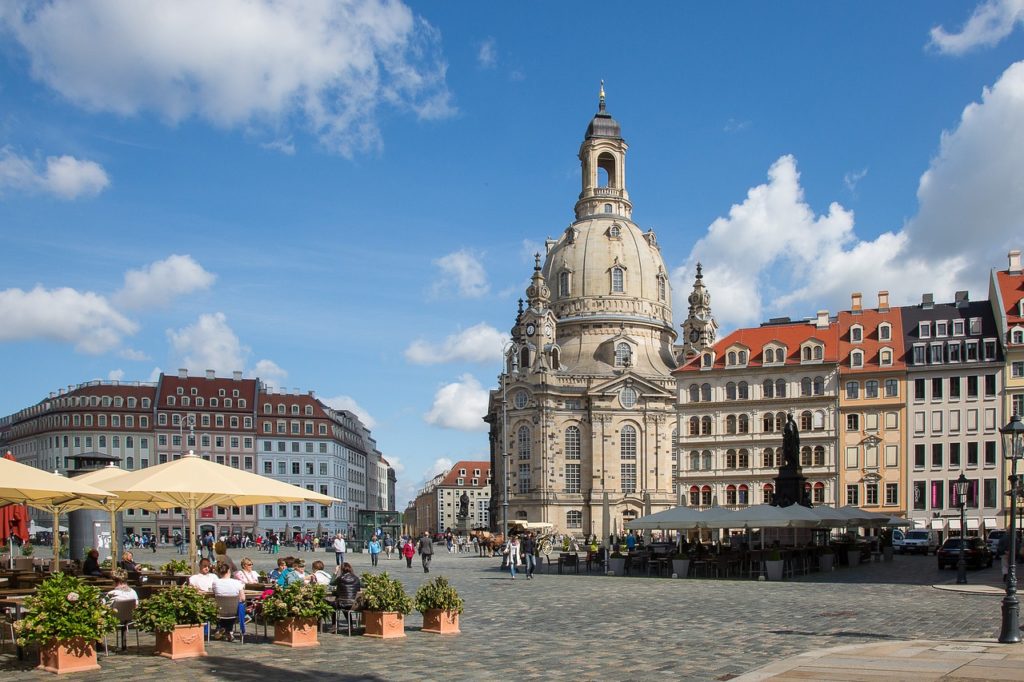 Dresden is the capital of Saxony. Many of the buildings within this city were destroyed during the war. However, they have been rebuilt or restored. Many of the old buildings within the city are baroque style, and this style creates an elegant look. The River Elbe runs through the city and at sunset, the city is a beautiful sight.
Some places you should get to while in Dresden are Zwinger Palace, Gemäldegalerie Alte Meister, Fürstenzug and Dresden Cathedral. While in Dresden, you can make day trips to nearby cities. If you love German food, this is the perfect time to try Saxon Cuisine.
Book a hotel in Dresden
5. Frankfurt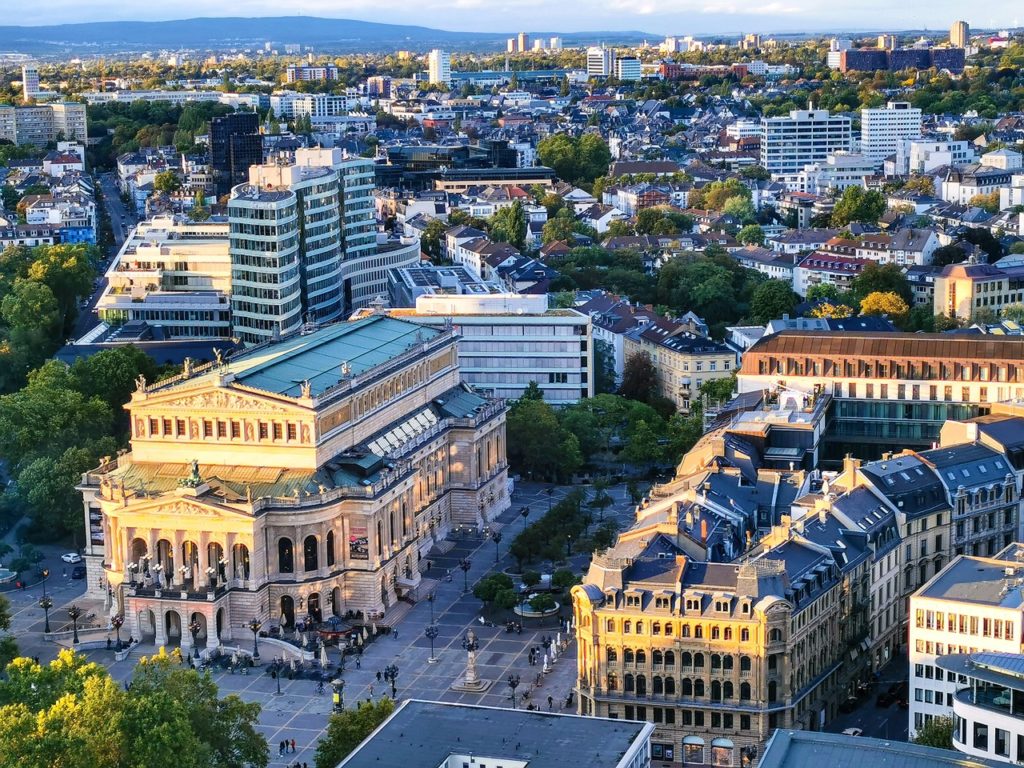 This city is referred to as a financial hub; hence it Is busy and populated. Frankfurt is more modernized than most of the cities on this list. However, some parts of Frankfurt have retained the old city charm, and there are a few old buildings which contrast with the modernized city. Frankfurt is not a small city that you can stroll around all day. If you wish to see multiple attractions, you may have to use transportation.
Some places to visit in Frankfurt are The Römerberg, Frankfurt's Museum District, St. Bartholomew's Cathedral and Frankfurt Opera Square. Frankfurt has a vibrant nightlife; there many bars and restaurants that you can visit in the evening.
Book a hotel in Frankfurt
6. Hamburg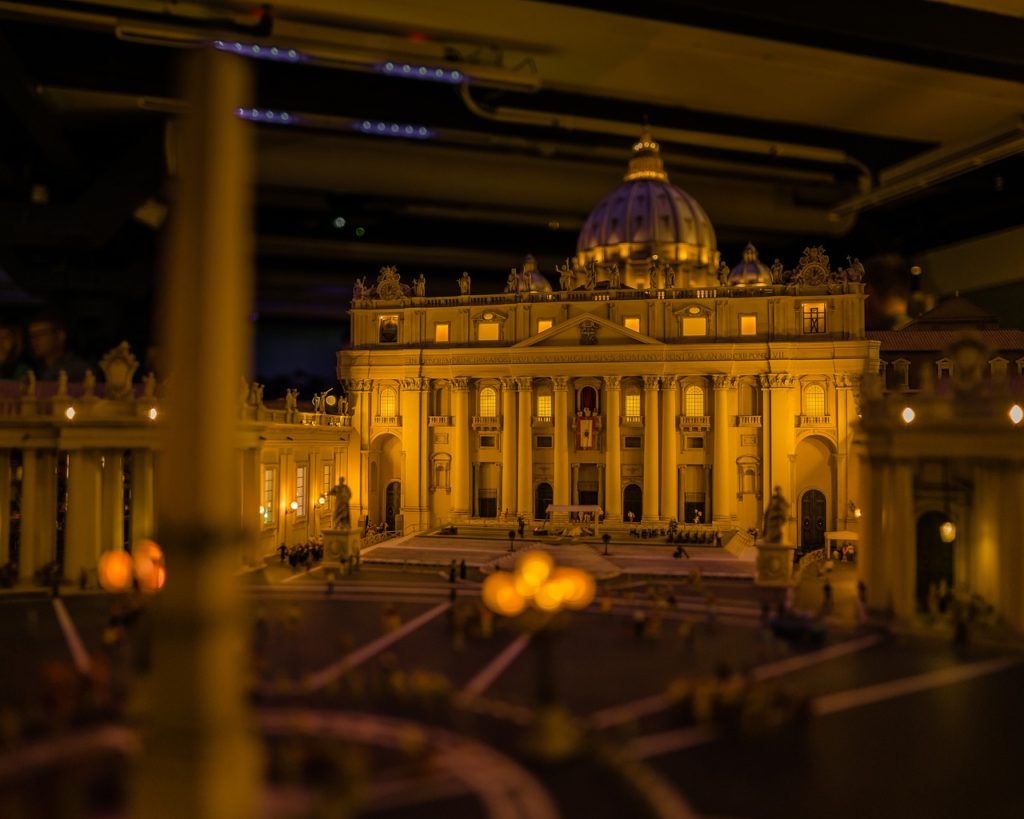 Hamburg is a port city in the north of Germany. Loved by tourists and described by some as a romantic city, Hamburg has many features that make it nothing short of gorgeous. The city has some old colourful buildings, as well as modern architecture. Some tourist attractions in Hamburg include the Miniatur Wunderland, Kunsthalle Hamburg, St. Michael's Church and Inner and Outer Alster. You can explore Hamburg on foot or use a ferry.
For fun, you can go to the chocolate museum and make your bar of chocolate, go shopping, or visit one of the climbing parks in the city.
Book a hotel in Hamburg
7. Heidelberg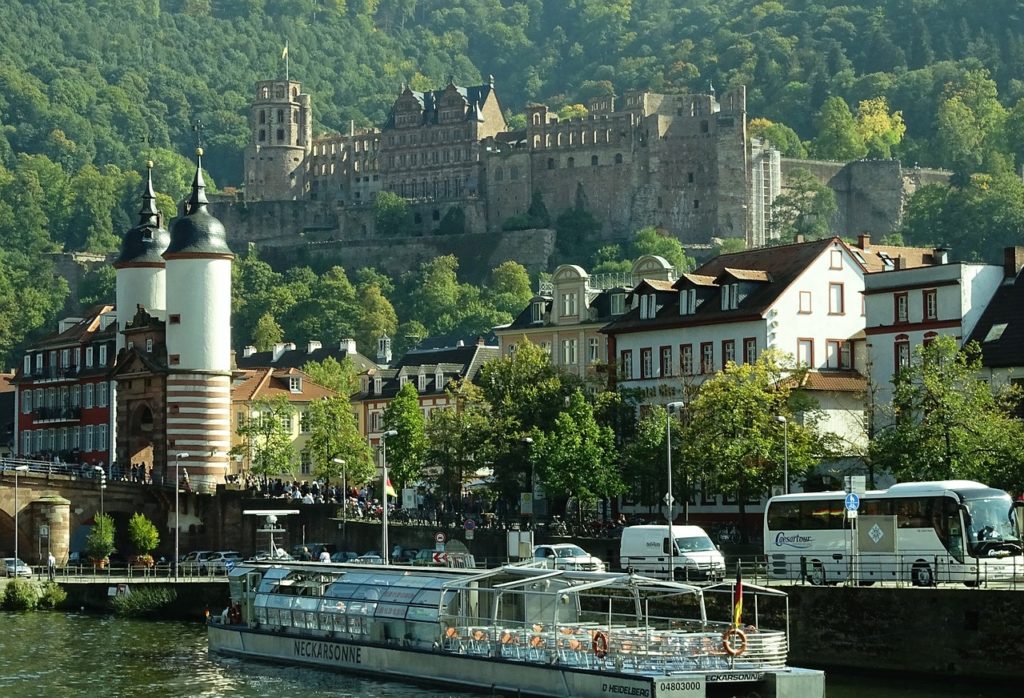 This city has been called one of the most beautiful cities in Germany by tourists. Heidelberg is filled with old buildings and ruins. These aged structures contribute to the charm of the city. Heidelberg is surrounded with lush greenery; the Neckar river passes through the city. If you love nature or want to go hiking, Heidelberg may be the perfect destination for you.
Some historical monuments to see in Heidelberg include Heidelberg Castle, Karl Theodor Bridge, and Schloss Schwetzingen.
Book a hotel in Heidelberg
8. Munich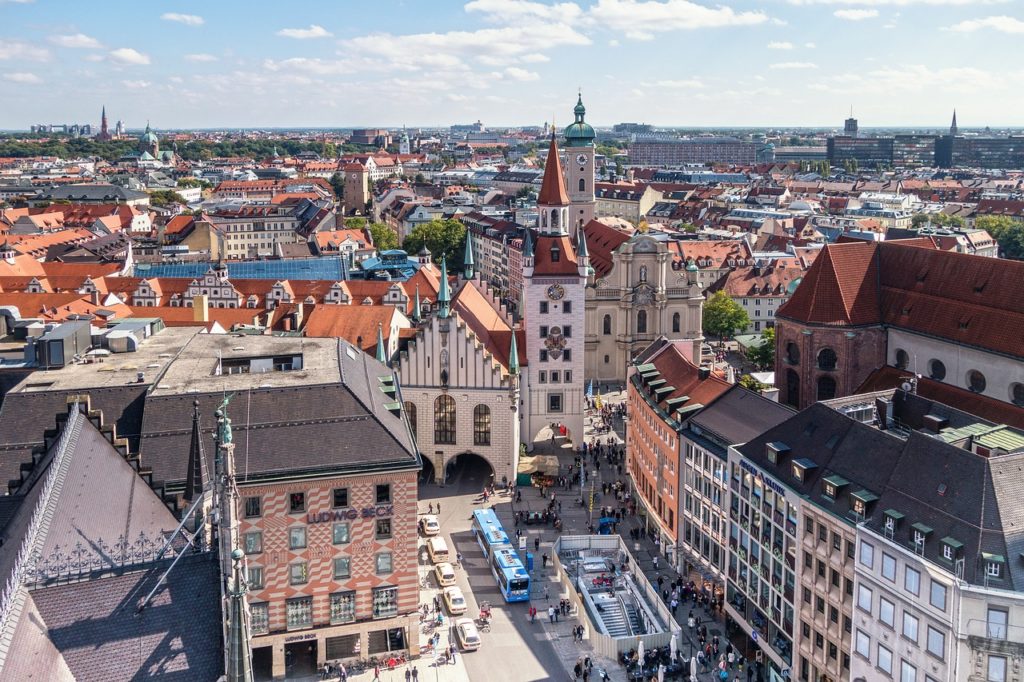 This city is the capital of Bavaria and while Munich is known for Oktoberfest, the beauty of this city is underappreciated. A cityscape view shows how truly gorgeous the city is. Munich does not have a particular architectural style. This is because many buildings were rebuilt after World War II. Hence, the architectural style in the city is a mixture of old and modern.
If you are in Germany, you should visit this culturally rich city. While in the city, you can join a tour group, visit a museum, enjoy festivals, and enjoy the food. The Eisbach channel runs in the centre of the English Garden, so you can go surfing while in the city.
Book a hotel in Munich
9. Nuremberg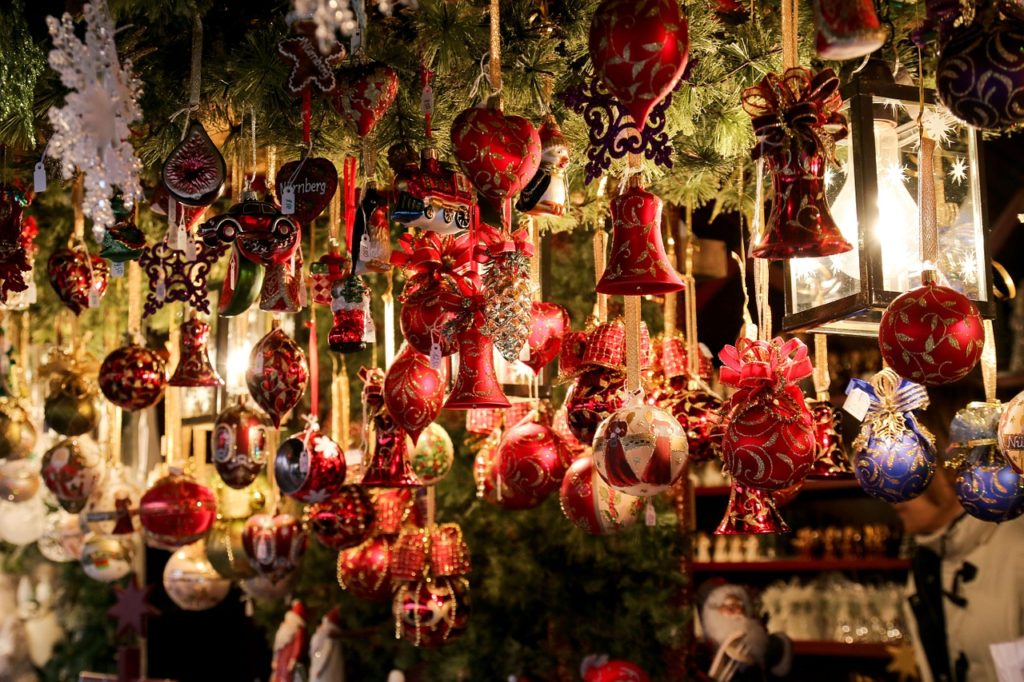 This city is not very popular among tourists, but Nuremberg is worth the visit if you are in Bavaria. Nuremberg has old half-timbered buildings, stone streets and a few world-famous historical landmarks. Some of these landmarks are the Imperial Castle of Nuremberg, the church of St. Lawrence, Albrecht-Dürer-Haus and Frauenkirche. While in the city, you can see a show at the theatre, go to the Christmas market held in December or enjoy the local cuisine.
Book a hotel in Nuremberg
10. Rothenburg Ob Der Tauber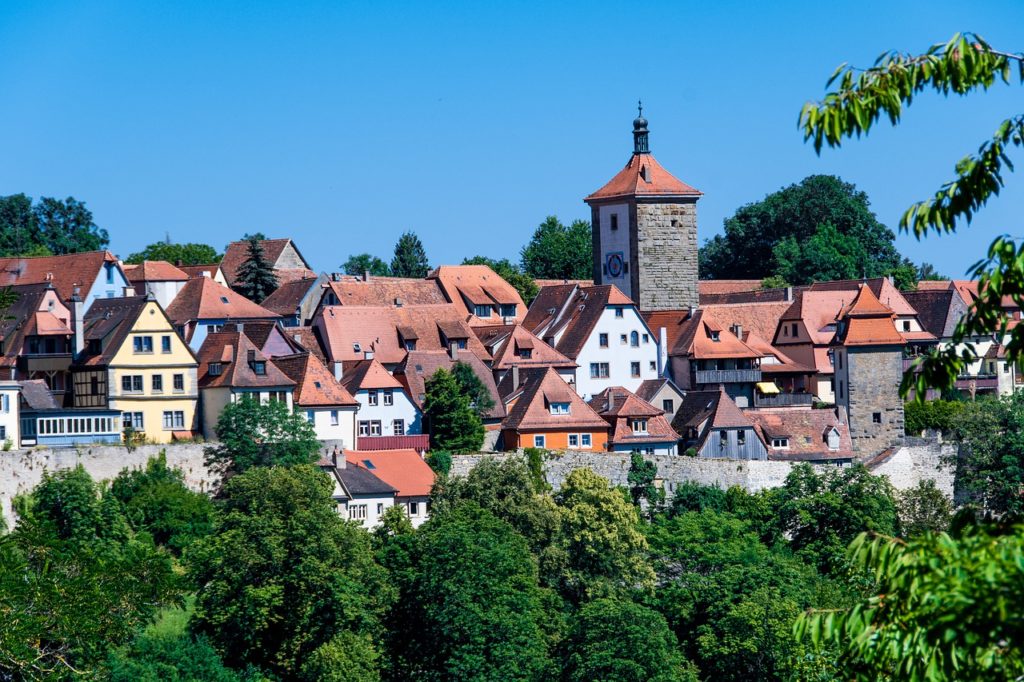 This town is always included as one of Germany's most beautiful cities because it is breathtakingly beautiful. Rothenburg Ob Der Tauber looks like a painting from a fairytale book. We recommend that you visit the town if you are travelling to Germany. The town is walled like a fortress. However, inside of the walls are colourful medieval buildings, half-timbered houses and cobblestone streets. Some places to visit in Rothenburg Ob Der Tauber are Kobolzeller Tower, Kirchengemeinde St. Jakob, and the Medieval Crime Museum.
Many people who visit Rothenburg Ob Der Tauber leave the same day, but there are hotels in the town if you wish to stay there for a night.
Book a hotel in Rothenburg Ob Der Tauber
Wondering if you need a tourist visa to visit Germany? Find out here