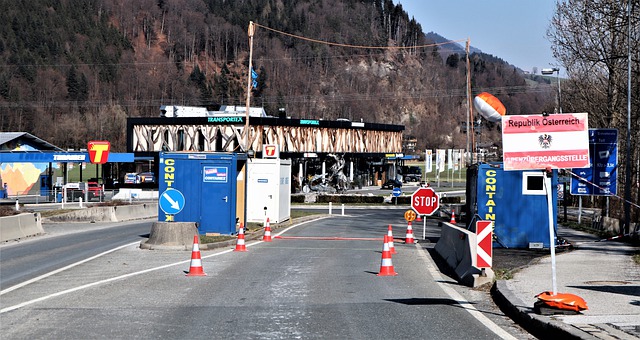 On July 27, Austria's government imposed new travel restrictions on 32 "red-zone" countries. This was because of the latest rise in the number of Coronavirus disease in these countries.
The 32 countries affected by the new travel restrictions are Albania, Bangladesh, Belarus, Bosnia and Herzegovina, Brazil, Bulgaria, Egypt, India, Indonesia, Iran, Kosovo, Mexico, Moldova, Nigeria, Pakistan, Peru, Portugal, Romania, Russia, North Macedonia, Senegal, Serbia, USA, Turkey, Ukraine, Philippines, the Chinese province of Hubei, Chile, Montenegro, Sweden, Ecuador, South Africa.
A travel ban affects non-essential travels to and from third-country nationals. The travel ban exempts medical professionals, seasonal workers and diplomats. However, those on the exemption list will be required to take a PCR test before they will be allowed to enter Austria. Once they are allowed to enter, they will have to go on a 10-day quarantine at their own cost.
Citizens of Ukraine are still not allowed to enter Austria except for essential travels.
Austria has opened its borders to the European Union countries, the European Economic Area countries and Swiss citizens. In the situation where citizens of countries that are allowed to enter Austria are travelling from the countries affected by the new travel restrictions, they will have to present a medical certificate showing a negative PCR test. If they do not have the certificate, they will have to conduct the test within 48 hours of entry.
People coming from the following countries do not need to show a PCR test to enter Austria – Andorra, Belgium, Croatia, Cyprus, Czech Republic, Denmark, Estonia, Finland, France, Germany, Greece, Hungary, Iceland, Ireland, Italy, Latvia, Liechtenstein, Lithuania, Luxembourg, Malta, Monaco, Netherlands, Norway, Poland, San Marino, Slovakia, Slovenia, Spain, Switzerland, United Kingdom, Vatican City.
In an effort to curb the spread of the Coronavirus disease, Austria is also reintroducing wearing of face masks in supermarkets, banks and post offices. Before this announcement, it was already mandatory to wear face masks in public transports.