Spain is a beautiful country with a warm Mediterranean climate for most of the year. That is why many individuals desire to travel to Spain. If you are interested in going to Spain soon, we suggest that you make the most of your trip with some of these beautiful towns to visit in Spain.
Here are ten beautiful towns to visit in Spain.
1. Besalú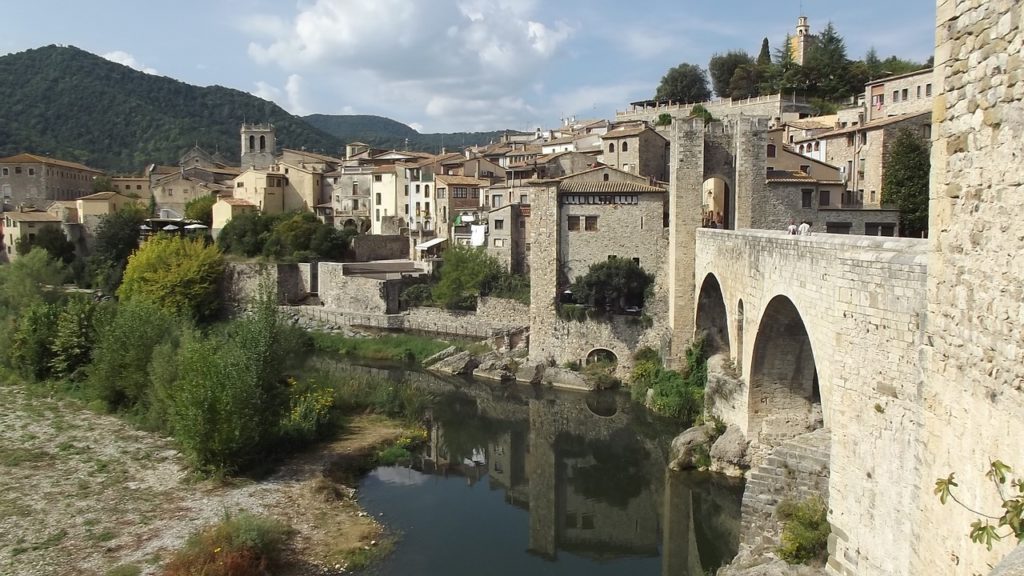 Besalú is a medieval town in northeastern Spain. This little town is a tourist attraction because of the middle age architecture and the 11th and 12th-century landmarks in the town.  The medieval bridge in front of the town looks like something that came out of a Disney movie. The town of Besalú has large stone houses, cobblestone streets and tall church towers that were well preserved. Hence, this town looks untouched by modern architecture. Some must-see landmarks in Besalu are Casa Cornella, La Cúria Reial, Col-legiata de Santa Maria, and Monastery of St. Peter. Book a hotel in Besalu
2. Llastres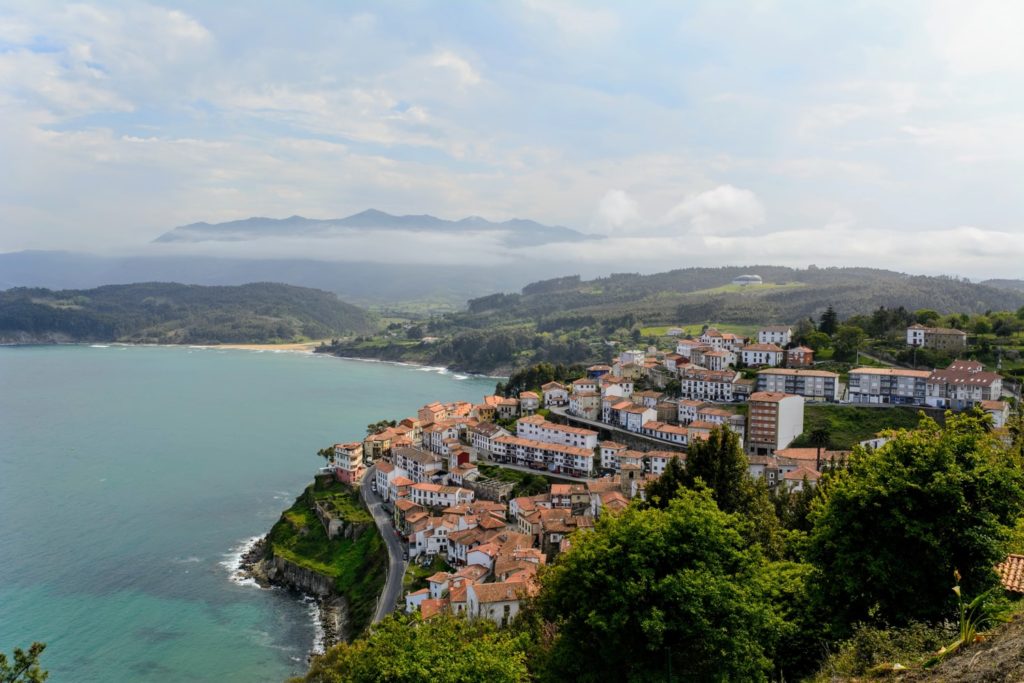 Llastres (also called Lastres) is a small town located in northern Spain. The small town sits on the coast of Asturias, and it is a picturesque town. The town has a population of about 1000 people, and it is a 'fishing village'. If you are visiting the region, we recommend that you visit the town and try the local cuisine. Llastres is made up of many whitewashed homes, and cobblestone streets that add to the charm of the town. While you are in Llastres, you can visit Santa Maria de Sabada church, Parque Nacional de Los Picos de Europa, and stay at the Palacio de Los Vallados.
3. Castellfullit de la Roca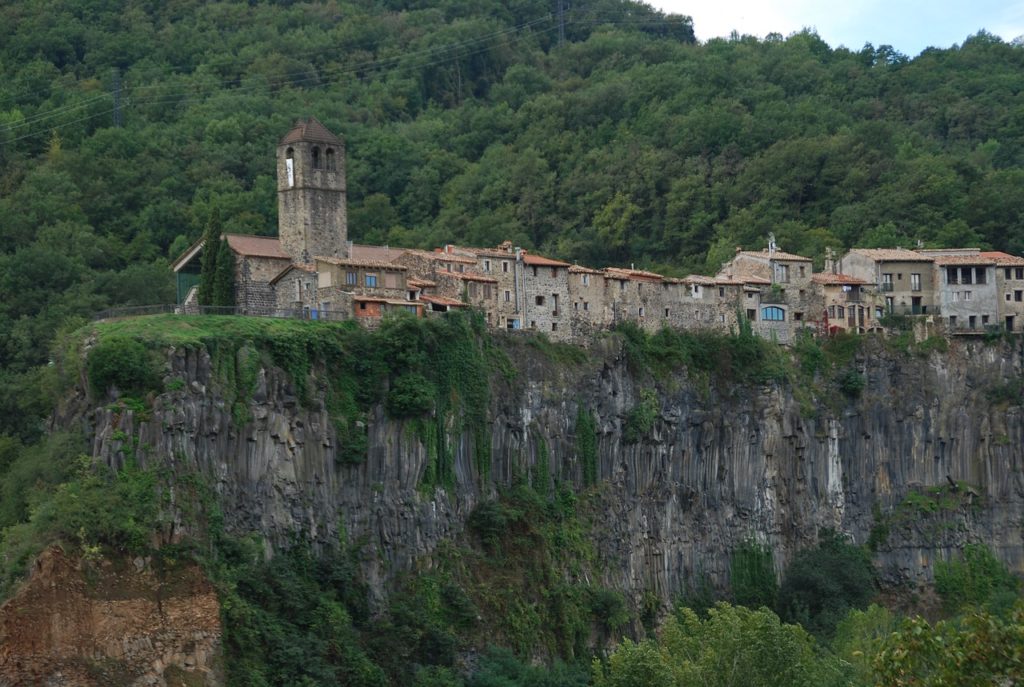 Castellfollit de la Roca is a beautiful town that is on a cliff. This town looks whimsical; it is a favourite for tourists and photographers. The structures in Castellfullit de la Roca have retained their medieval features, and some older buildings from the 13th century have been well preserved. The town is somewhat narrow as it is on top of an escarpment. The main street in the town is small and sandwiched between houses that are a few inches from the edge of the cliff. While the town has retained an old sort of beauty, it is not ideal for individuals that are afraid of heights.
We suggest that you visit Castellfullit de la Roca while you are in Spain if you wish to tour a uniquely beautiful town. Some places you can visit in the town are the 13th century Sant Salvador Church, the Pont Trencat (the Broken Bridge), and El Museu de l'Embotit.
4. Olite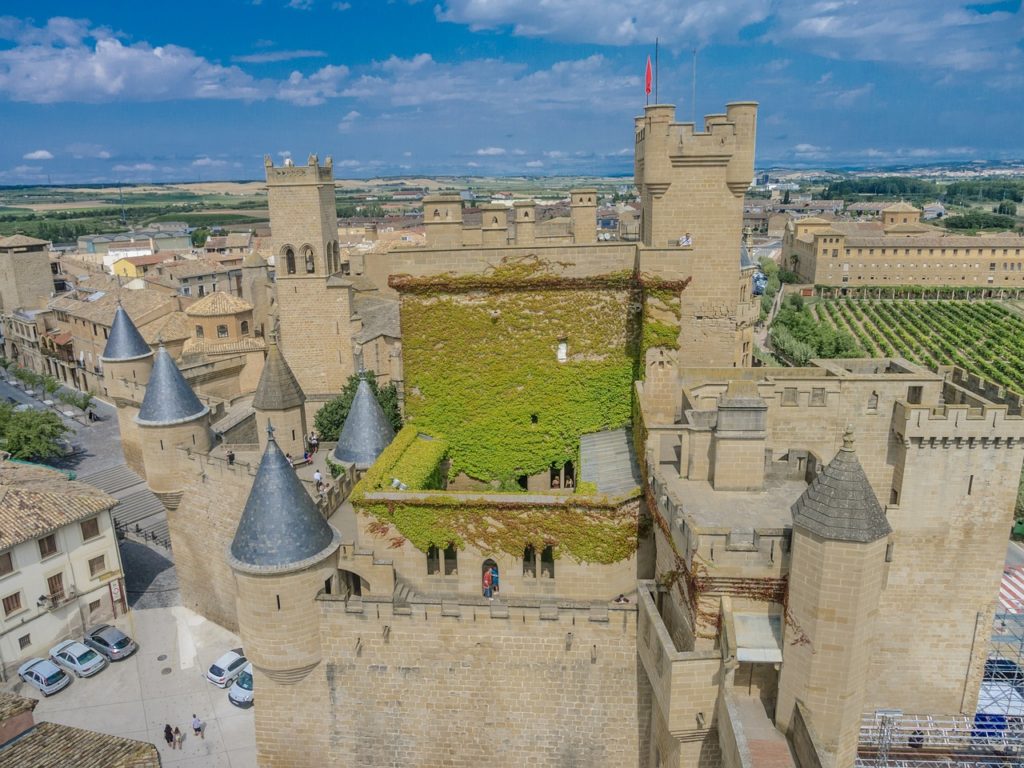 This gorgeous town has buildings with gothic architecture. It has been stated that this town resembles a castle from a fairytale. Some buildings in the town date back to the 13th century. Because of how well the town was preserved, there are many historical landmarks that you can visit in the town. Some historic sites in the town include Castle-Palace of Olite, Church of Santa María la Real, Torre del Chapitel, and Iglesia de San Pedro.
Because of the great climate in Olite, there are vineyards in the town. Olite is called the wine capital of Navarra, so this is an excellent tourist destination for wine lovers.
5. Setenil de las Bodegas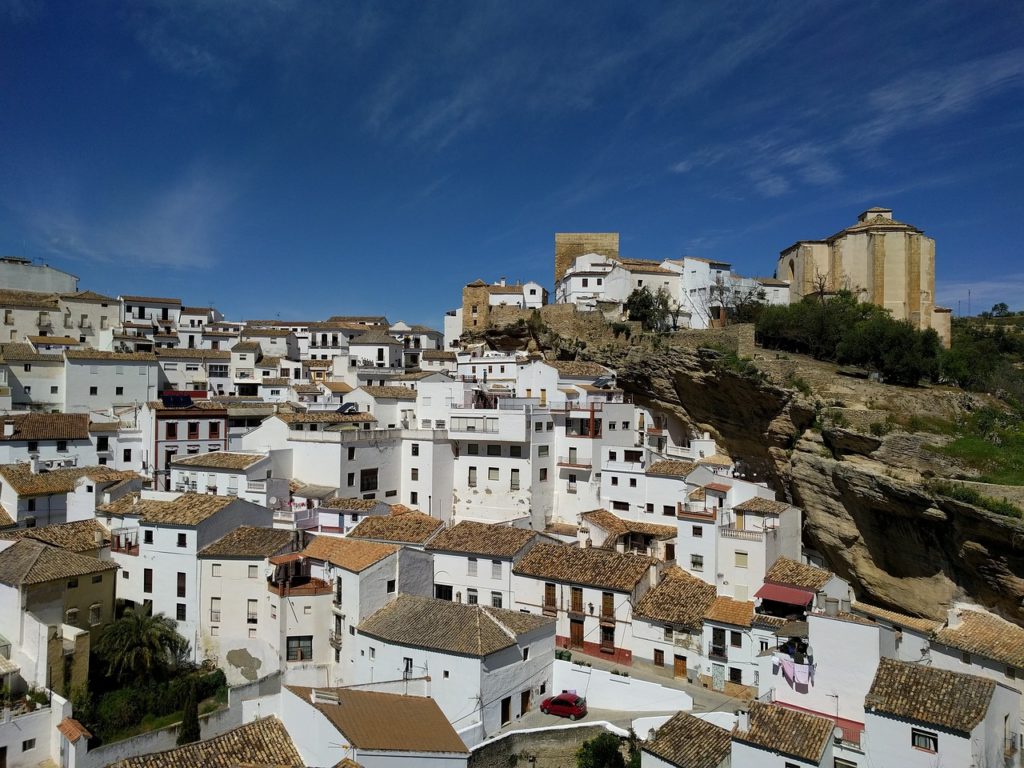 Setenil de las Bodegas is a town in the south of Spain. Like Castellfullit de la Roca, this town is uniquely beautiful. This is because many buildings in the city are built under a huge rock. Some homes in the town are built into the rock as well. Setenil de las Bodegas is located beside the river gorge of Rio Trejo. This town is not large, but it is beautiful, has lovely weather, and it is known for its excellent cafes and restaurants.
Through the years of modernization, Setenil has retained an old but small-town charm. Some places to visit in the town are the 12th-century Arab castle and the Church of la Encarnacion.
6. Frigiliana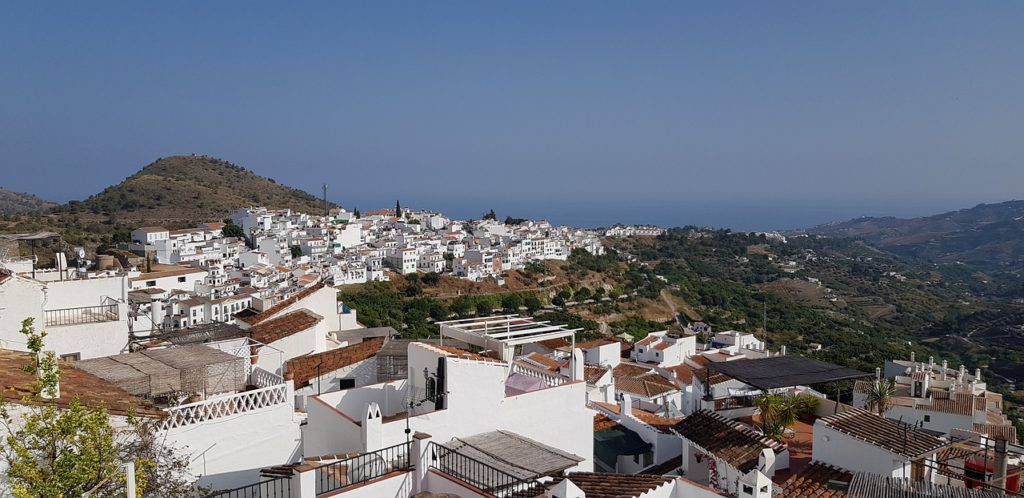 Located in southern Spain, Frigiliana is one of the most beautiful towns in Spain. Whitewashed houses and winding stone streets characterize this town. Frigiliana has an abundant amount of lush greenery that adds to the appeal of the town. Many travellers say that this town reminds them of Santorini, Greece. Hence, this is a tourist destination.
Some places you can visit in Frigiliana include The botanic garden of Santa Fiora, Museo Arqueológico of La Axarquía, and Palacio de Los Condes de Frigiliana o El Ingenio. If you visit in August, you will be able to enjoy The Three Cultures Festival. This festival celebrates the Christian, Arab, and Jewish cultures. In Frigiliana, some restaurants cater to specific lifestyles, so you will be able to try a variety of delicious foods.
7. Albarracín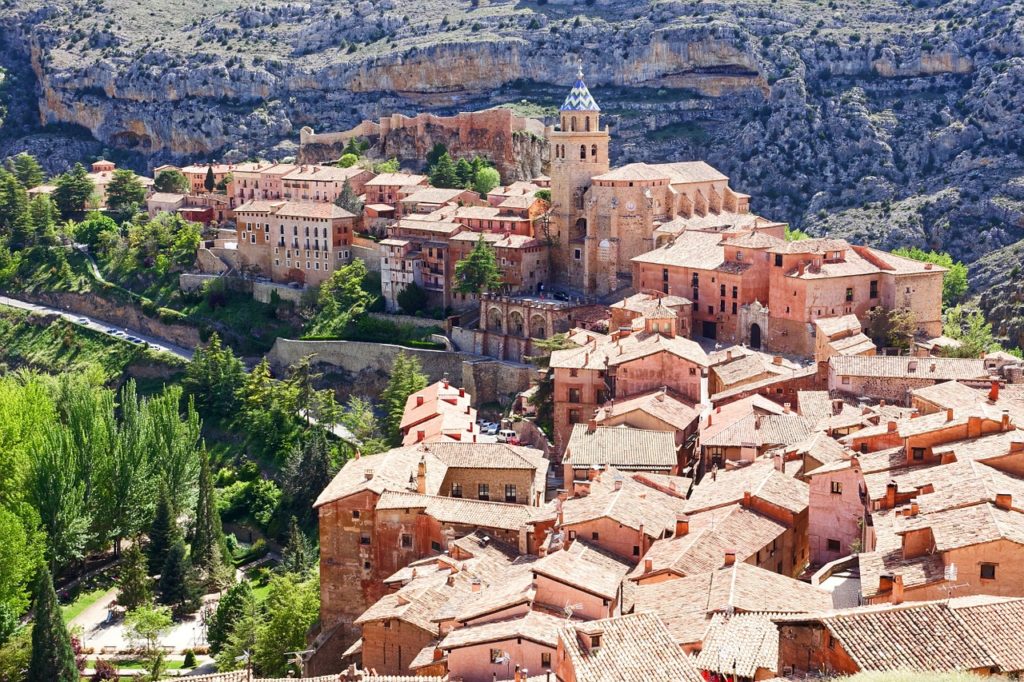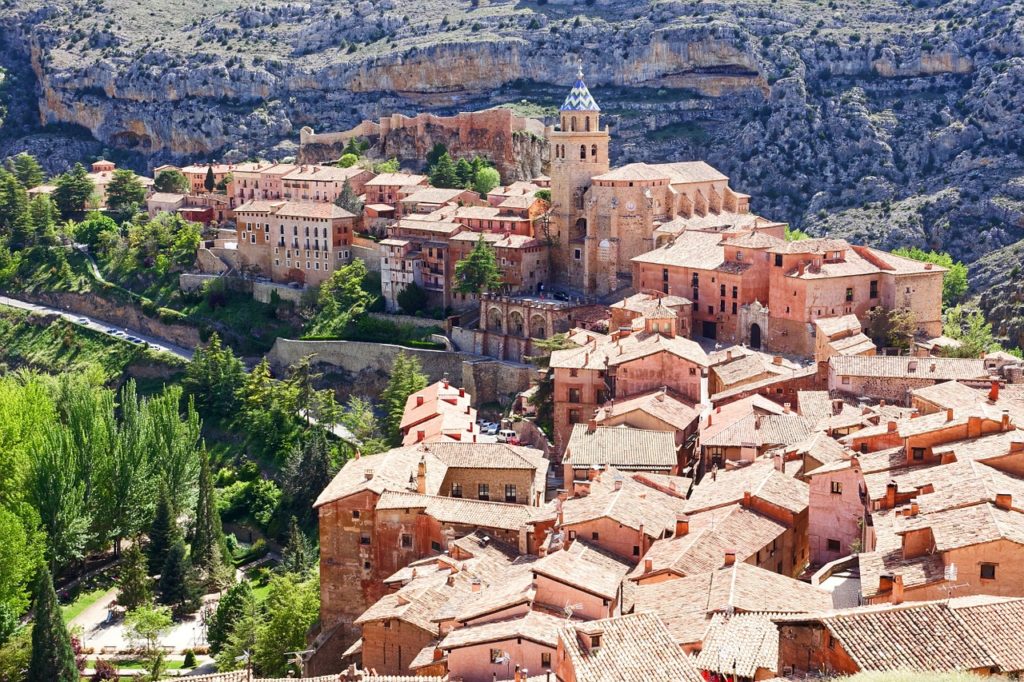 Albarracín is a picturesque town in east-central Spain. This small town is in the mountains, but we recommend that you make a day trip to the town when in Spain. The houses in this town are coral-orange coloured and clustered together. The streets are cobblestone, narrow, and are sandwiched between buildings. Despite how dreary this might sound, these features only enhance the beautiful aged look of the town. Albarracín is a perfect destination for tourists who want to walk around, take pictures, and enjoy the lovely view.
8. Ronda
Ronda is in southern Spain, and this little town is breathtakingly beautiful. The town is on a mountaintop. It is divided into two and the two parts are connected by a stone bridge ( Puente Nuevo). There are many places you can visit while in Ronda. Some of these monuments are Baños Arabes, Palacio de Mondragón, Jardines de Cuenca. Furthermore, while visiting Ronda, you can go to the bullring, plaza, or go hiking. If you have the time, you can enjoy wine tasting in different wineries within Ronda.
9. Alcalá del Júcar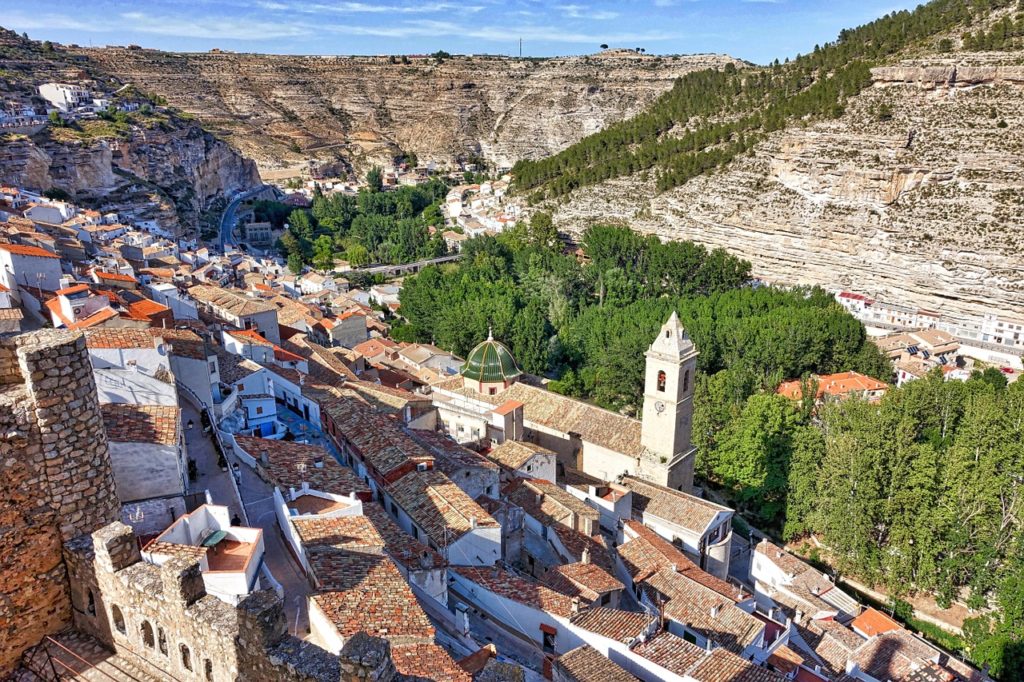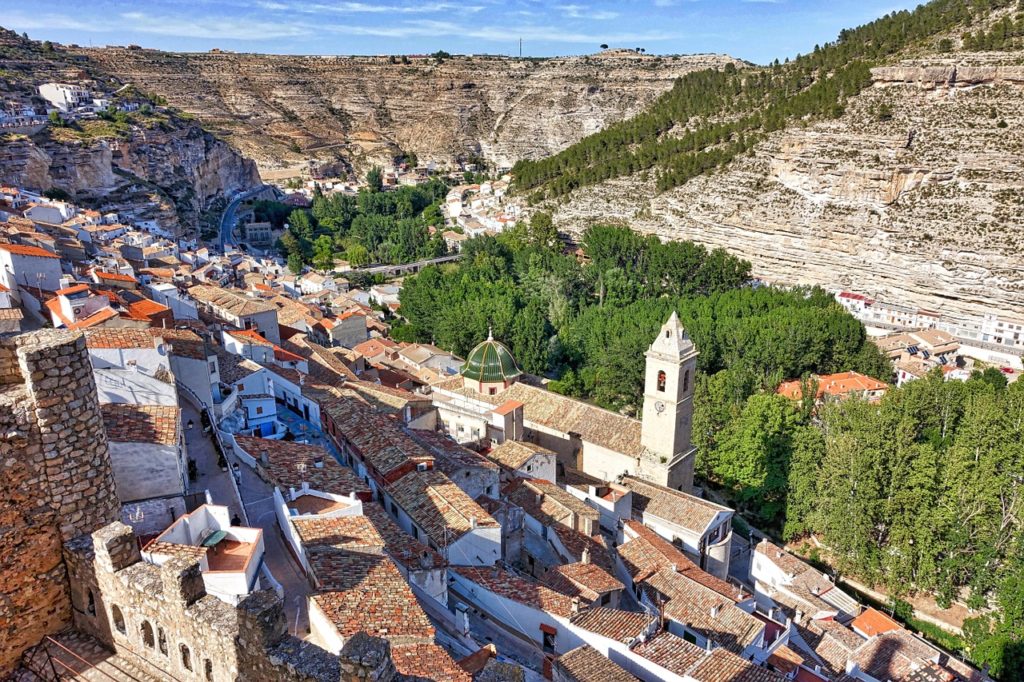 Alcalá del Júcar is a popular destination for tourists in eastern Spain. The town is on a rock which overlooks the Jucar river. This town was initially a settlement for moors. However, more caves and houses have been built into the rock. The weather can get quite hot during the summer, but homes that were built into the rock still have a cool temperature. Alcalá is said to be one of the prettiest towns in Spain; this has to do with the architecture of the town, the preserved old homes and the view surrounding Alcalá.
10. Cudillero

Many of the small and beautiful towns in Spain have either white coloured buildings or coral-orange coloured homes. This is not the case with Cudillero. This town has been labelled one of the most beautiful towns to visit in Spain because of the pastel-hued houses within the town. If you are visiting Spain, this is a lovely place to see.
The colourful buildings, sunny blue skies, and the nearby bay will make you feel as though you stepped into a holiday fantasy. Because Cudillero is a fishing town, there is a beautiful view of the Bay of Biscay and fishermen at work. Seafood is abundant in this town; if you visit, you should try the local cuisine. We recommend that you visit this beautiful town if you plan on taking a lot of pictures while you are in Spain.
Find out about requirements for Spain tourist visa