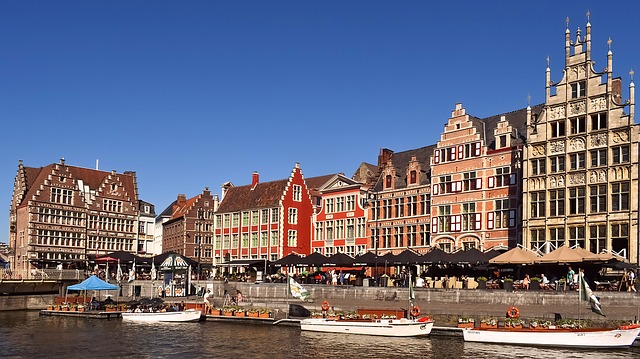 Belgium has warned citizens against non-essential travels to Paris, regions of France, Spain and some other regions with a high rate of the Corona virus disease. Paris, regions of France and Spain are cetogorised into the red zone, and several other regions of Europe in orange
We take stock of the different colour codes updated by the Federal Public Service Foreign Affairs.
Several regions / departments of France have been added to the destinations for which quarantine is required, according to the Foreign Affairs website on Wednesday. The departments of Paris, Seine-Saint-Denis, Val-de-Marne, Sarthe, Hérault and Alpes-Maritimes, in addition to Bouches-du-Rhône, French Guyana and Mayotte, pass in red code. These travel destinations are now classified as unauthorized, and upon return, screening or quarantine is mandatory.
Several regions of Spain are no longer accessible. This is the case of the autonomous community of Cantabria, Salamanca and Valladolid in the autonomous community of Castile and León, the autonomous community of La Rioja and the province of Guadalajara in the autonomous community of Castile-La Mancha. They are added to the autonomous community of Aragon, the autonomous community of Madrid, the autonomous community of Navarre, the autonomous community of the Basque Country, the province of Barcelona and province of Lleida (autonomous community of Catalonia), the provinces of Soria , Burgos, the province of Almería (autonomous community of Andalusia) and the Balearic Islands.
The principality of Andorra is also listed in red. The Italian region of Veneto is for its part now classified orange, that is to say requiring increased vigilance to get there and screening and quarantine recommended on return. With regard to the orange zones, two others are added in Germany in addition to the regions of Darmstadt, Düsseldorf and Arnsberg: Upper Bavaria and Lower Bavaria.
In Austria, Salzburg is now also orange – the region thus joins Carinthia, Upper Austria, Tyrol and Vienna – while Switzerland now has 16 orange cantons: those of Neuchâtel, Schwyz and Zug were added to the list on Wednesday . For the United Kingdom, the areas of Angus, Dundee and Glasgow are concerned.