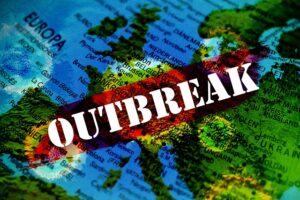 The coronavirus is spreading fast in Italy
Flight bookings postponed or cancelled in the Northern region of Italy
Tourism and travel drops.
The heat of the coronavirus is everywhere. It is affecting the global economy, most especially aviation and tourism. There is a great fear that the coronavirus is turning into a pandemic (something the World Health Organization says the world is not ready for). With cases already confirmed in Europe, the coronavirus is affecting travel in Europe.
As of early January, the coronavirus was only a China issue, with Wuhan, Hubei Province being under lockdown to contain the virus. Then it became an Asia thing when it moved to Thailand and Japan. Things have since got out of hand and the spread has got to all continents except Antarctica. Many countries have placed travel restrictions or temporary travel ban on citizens of China living in China or citizens of other countries who have visited China in recent time. The degree of restriction varies and some even affected citizens of the country that placed the restrictions as long as the citizen has been to places affected by the coronavirus.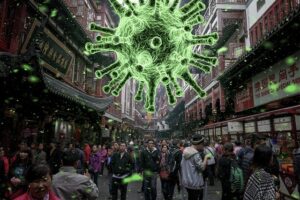 Travel bans on people who visited China
Travel bans have been introduced in Australia, Azerbaijan, Bahamas, Bangladesh, Belize, Cook Islands, El Salvador, Fiji, Grenada, Guatemala, Hong Kong, India, Indonesia, Iran, Iraq, Israel, Jamaica, Japan, Jordan, Kazakhstan, Kiribati, Kosovo, Kuwait, Macau, Madagascar, Malaysia, Maldives, Marshall Islands, Mauritius, Micronesia, Mongolia, Myanmar, New Zealand, Niue, North Korea, Palau, Paraguay, Philippines, Russia, Samoa, Seychelles, Singapore, Solomon Islands, Somalia, South Korea, Sri Lanka, Taiwan, Tonga, Trinidad and Tobago, Turkey, the United States of America, Vanuatu and Vietnam.
For some of these countries, citizens and foreigners who have been to China since the confirmed cases of coronavirus are not allowed to enter. For some others, only their citizens will be allowed back into the country and they will be placed under quarantine until it is confirmed that they test negative to the virus. The travel restriction has reduced the rate of Chinese travel to Europe by 47%.
There have been confirmed cases of the coronavirus in Europe. Austria, Belarus, Belgium, Croatia, Denmark, Estonia, Finland, France, Georgia, Germany, Greece, Iceland, Italy, Lithuania, Monaco, Netherlands, North Macedonia, Norway, Romania, Russia, San Marino, Spain, Sweden, Switzerland and United Kingdom have recorded at least a case of the coronavirus in their territory. If not properly contained, the spread may move faster into other European countries because of the borderless travel in Europe. So far in Europe, Italy has recorded the largest case, and most of the outbreak in other parts of Europe are from travellers who came from Italy. Almost 900 already tested positive and 21 have died of the virus in Italy. France had a record of 57 patients and 2 deaths.
The coronavirus is already taking its toll on tourism in Europe. On 23rd February, the Venice carnival was closed over the fear of the spread of the virus. Regions like Emilia-Romagna, Friuli-Venezia Giulia, Lombardy, Piedmont and Veneto have closed their cultural institution and museums and have also suspended some public events. The lockdown also affected walking tours, opera performances and football matches. Venice has witnessed a great reduction in the number of tourists. The street is less crowded and the economy is affected.
Tour operators are also feeling the heat of the coronavirus on their business. They are witnessing low bookings in affected countries although things seem to be normal in unaffected countries. And for tourists who planned to cancel or postpone their tour, special arrangements may be made when they contact the tour operator.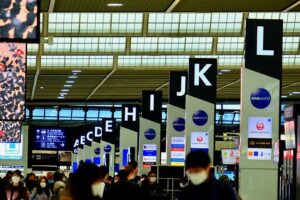 According to the NYSE Arca Airline Index, there was a 20% drop in the number of airline travels across Europe, North America and Latin America this week. A lot of travellers who had earlier booked a trip to China had cancelled the trip. Normal operations are still ongoing in many of the airlines that trade in Europe. The demand for air travel has reduced, making airlines to merge or cancel some flights.
The agitations over the spread of the coronavirus into Europe has however made some of the travellers to want to cancel their trip or change their travel date. Some airlines (like American Airlines, Delta Airlines and United Airlines) are offering a waiver to travellers who had earlier booked a flight to the regions affected by the virus in Italy. American Airlines will not charge for changes made to tickets booked by 27th February to or from Bologna, Florence, Milan, Naples, Pisa, Turin, Venice and Verona. Delta Airlines offers a free one-time change to travellers who booked a flight to or from Italy before 26th February and are scheduled to travel between now and March 15. United Airlines will offer a waiver for changes made for travels to or from Bologna, Genoa, Milan, Trieste, Turin, Venice and Verona for April 30 travel date.