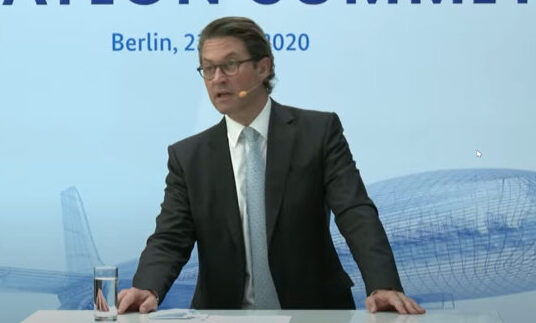 There was a common agreement between the European Union member states on precautionary measures to take at the airport and while passengers are onboard planes. These measures are to help prevent the spread of the Coronavirus disease while making the aviation industry come back to life.
Andreas Scheuer, the Federal Minister of Transport discussed these measures with his colleagues in other EU states and some bigwigs in the aviation industries. The discussion took place on Thursday, July 23 during the Aviation Summit 2020. Discussions at the summit focused on how the aviation industry will deal with the new normal.
In order to help prevent the spread of the Coronavirus in the aviation industry, it was agreed that social distancing should be mandated at the airports. Passengers are also advised to wear face masks at the airports and also while onboard a plane.
Mouth-and-nose protection for passengers from six years old was included in the measures. At the airport, social distancing is also mandated during security checks and when passengers check-in. It was also recommended that planes have high fresh-air quota and passengers should be provided with information about this in several languages.
The middle seat in the plane does not have to be empty.
Andreas Scheuer confirmed that an agreement had been reached by officials "I am pleased that the German proposal was accepted by my colleagues at the European level and that we could agree on these uniform standards,".
The recommendations are yet to be formally approved by the ministers.