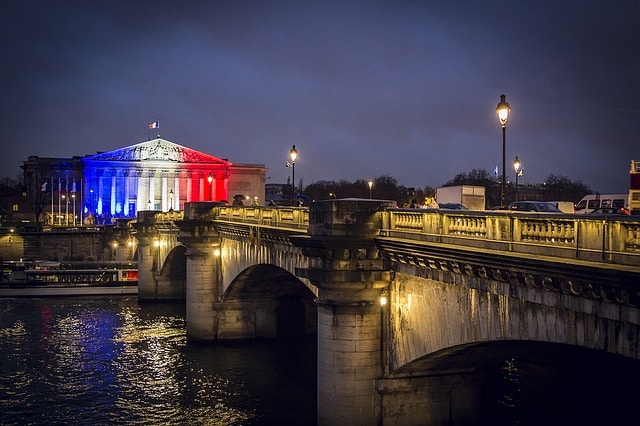 France and the Netherlands have resumed operations at some of their visa application centres abroad. This will allow countries that are eligible to enter France or the Netherlands to process their visas. Visa application centres were closed between March and July because of the Coronavirus disease.
According to an update from VFS Global, the following visa application centres abroad can now process short stay and long stay visa applications to France: Abidjan (Ivory Coast), Al Khobar (Saudi Arabia) Algiers (Algeria), Colombo (Sri Lanka), Istanbul (Turkey), Jeddah (Saudi Arabia), Montreal (Canada), Ottawa (Canada), Riyadh (Saudi Arabia), Suva (Fiji), and Vancouver (Canada).
Visa application for France visa is also open in two centres in Nigeria, Lagos and Abuja. However, the visa services available for now at the centres are for long-stay visa applications (to process student visas and return visas). French spouses are eligible for both long-stay and short-stay visas. Visits to these centres are strictly by invitations. Applicants will be required to send an email to the Embassy of France in Abuja ([email protected]) or to the Consulate General for France in Lagos ([email protected]).    
France visa application centres are also opened for operations in Luanda, Angola and Accra, Ghana. The following centres in Russia are accepting applications for France long-stay visas, Kazan, Krasnodar, Novosibirsk, Perm, Vladivostok and Yekaterinburg. France long-stay visas can now be processed in Chicago (USA), Dakar (Senegal), Los Angeles (USA), New York (USA), Ramallah (Palestinian Territories), Singapore, Tehran (Iran) and Washington DC (USA).
Residents of the United Arab Emirates can process their visas to France at the visa application centres in Dubai and Abu Dhabi. Visa applications are for short-stay business and medical visas, and for long-stay student, work and residence permit visa applications.
The Netherlands visa application has resumed with limited services at the following visa centres: Abu Dhabi (United Arab Emirates), Accra (Ghana), Amman (Jordan), Ankara (Turkey), Bangkok (Thailand), Beirut (Lebanon), Dubai (United Arab Emirates), Istanbul-Beyoğlu (Turkey), İzmir (Turkey), Nador (Morocco), New Delhi (India) and Tokyo (Japan).
More centres are expected to open to allow citizens from the safe zones to enter into France and the Netherlands for tourism.