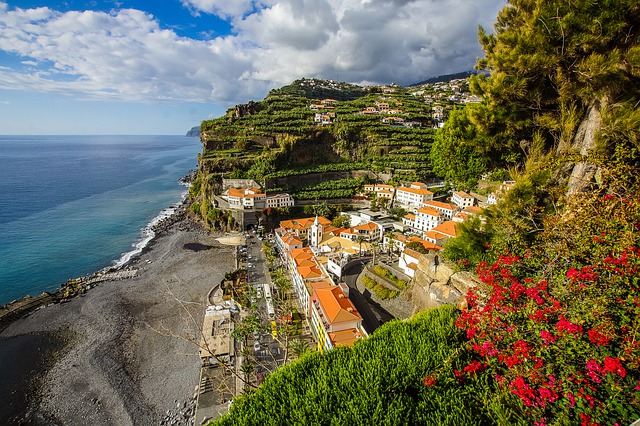 Madeira (an autonomous region of Portugal) has resumed international flights for tourists. Early in the year, it stopped international flight due to the spread of the Coronavirus disease. Flights from across several parts of Europe has begun after Madeira announced that it has opened for international travels.
The Island has received visits from travellers from Belgium, Germany, Holland, Portugal, Spain, Switzerland and the United Kingdom since it resumes international flights. British Airways, Easyjet, Jet2, Lufthansa, TAP Portugal and Tui have made their trips to the beautiful island so far.
The Government of the Autonomous Region of Madeira (RAM) laid down some guidelines before entry to the Island will be granted.
First, visitors are mandated to fill and submit the epidemiological survey. You can find the survey here. This Regional Health Authority's (IASAÚDE) form should be filled not less than 12 hours before boarding. In the case where you are unable to fill the form before boarding, you will be required to fill it on arrival at the airport.
Second, there will be a mandatory thermal screening for all passengers visiting the Autonomous Region of Madeira through the airports. This will be done even in situations where the passengers carry a negative test for COVID-19 disease.
Third, a COVID-19 disease test is required. Passengers should carry a negative PCR test for COVID-19 disease from any accredited national or international test centre. The test should have been carried out not more than 72 hours prior to arrival. The government of Portugal announced earlier that passengers coming from non-EU countries must carry a negative RT-PCR test conducted not more than 72 hours before arrival. Non-compliance attracts a fine for the passenger and the airline that transport such passenger.
If a passenger already has a negative test result and already submitted the epidemiological survey, he or she will be eligible to proceed to his travel destination without further delay. Passengers who do not have test results will be tested at the airport. In the case where a passenger's result is positive, such passenger will be quarantined for a period of 14 days. The place where the quarantine will take place will be decided by the health authority.
Fourth, passengers will agree to be monitored either through a mobile app (Madeira Safe to Discover) or through a contact number reachable during their period of stay.
Following the recommendations of the European Union Council, Portugal opened its borders to tourists coming from Algeria, Australia, Canada, Georgia, Japan, Montenegro, Morocco, New Zealand, Rwanda, Serbia, South Korea, Thailand, Tunisia, Uruguay and China.