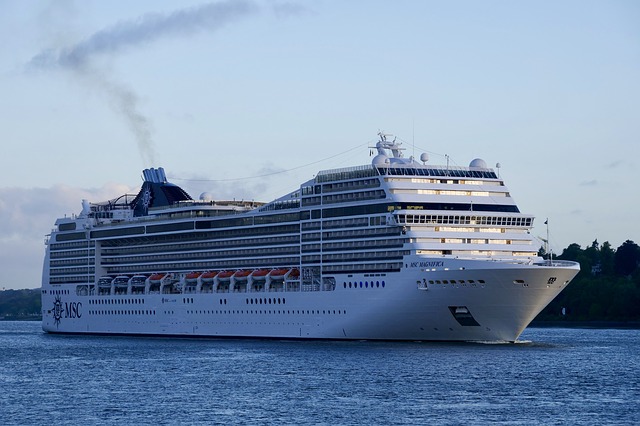 MSC Magnifica has resumed sailing for MSC Cruises. The ship departed Genoa, Italy two days ago on her first cruise since the pandemic began. She is the second MSC Cruises ship that will return back to sailing since the Europe's leading cruise line resumed its service in August.
The 10-night voyage will traverse the West and East Mediterranean Sea. The voyage started from Genoa with planned calls at the port of Livorno for visits to Florence and Pisa, Messina in Sicily, Piraeus for Athens, Katakolon for Olympia, Valletta in Malta, and Civitavecchia for Rome, before returning to Genoa.
The itinerary of MSC Magnifica's cruise is quite different from that of MSC Grandiosa. While MSC Grandiosa is the first MSC ship to begin sailing, her travel routes are Greece and Malta as well as Italian ports.
Earlier, MSC Grandiosa maintained operation within Italian waters as part of the cruise line's responsible return to service plan. Recently, she went past the Italian waters to the port in Malta. However, boarding was not allowed due to a false coronavirus alarm.
MSC Cruises had received approval from RINA that it met the health and safety protocol recommended by the European Maritime Safety Agency (EMSA) and European Centre for Disease Prevention and Control (ECDC). The safety measures will allow for the protection of people on board from contracting the Coronavirus disease.
As of now, only citizens and residents in the Schengen area can book an excursion.
It is mandatory that all guests and crew are tested for COVID-19 before they can board the ship. MSC Cruises also introduced sanitation and cleaning measures within the vessel. The regular Covid-19 measures like social distancing, compulsory use of face masks in public places also apply.
MSC Cruises has also introduced technology to aid track and trace passengers on board. The capacity of the ship has been reduced to 70 per cent so as to help maintain social distancing on board.