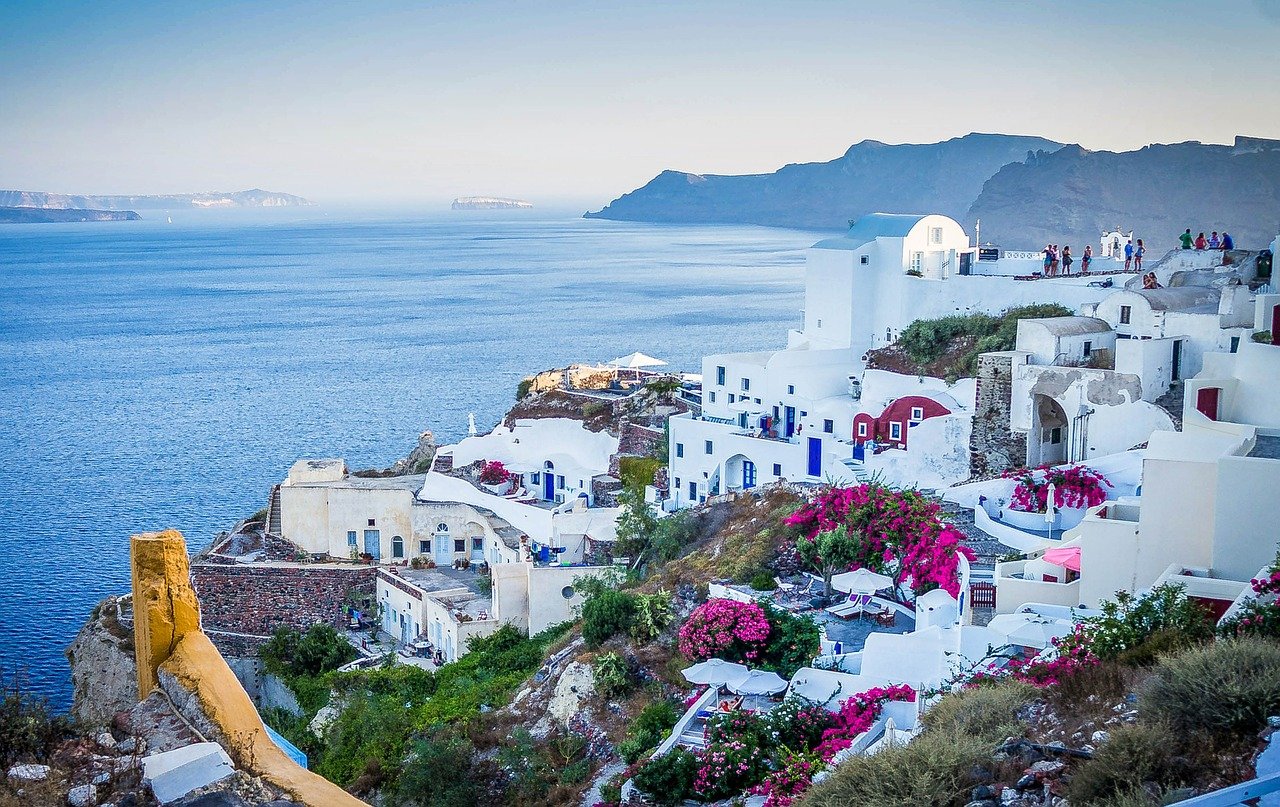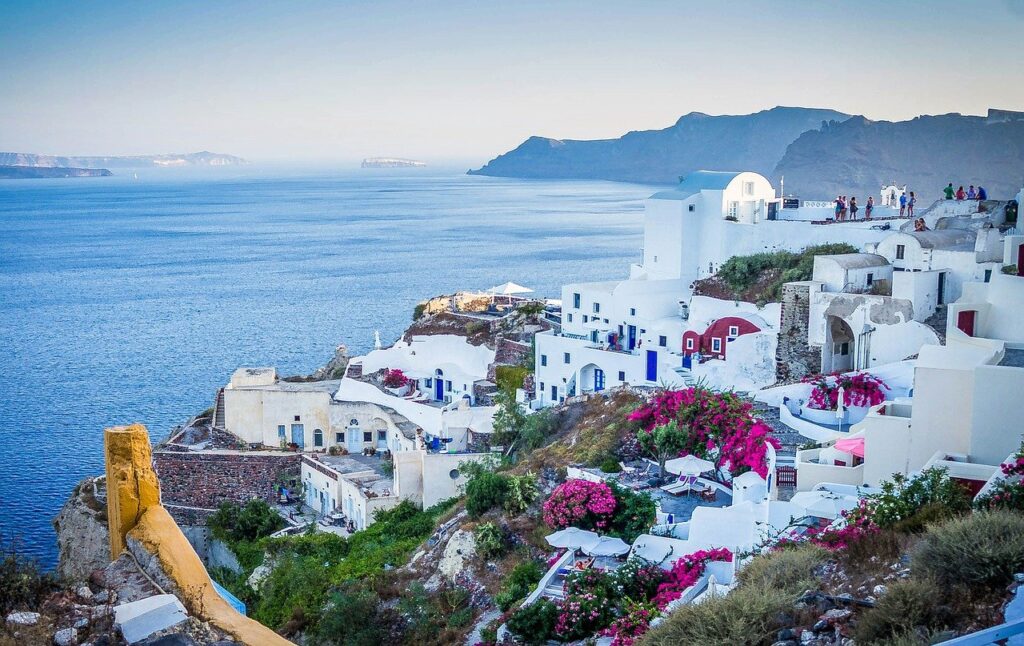 Some of us are still living in the fear of international travels and how they might increase the spread of the dreaded Covid-19 disease. On the other hand, some countries are preparing their citizens and foreigners for the exciting summer travel experience. EU countries like Greece, Italy, Portugal, Spain, The Netherlands, Germany, Denmark, France and Sweden are working hard to revive tourism and make tourism safer than it was before now. Greece seems to take this fight to revive tourism seriously. Not that only, summer vacation in Greece is expected to be safe for tourists and citizens.
Who Can Enter Greece?
2020: Greece has opened its borders to twenty-nine countries so far. Citizens of these countries will be able to enter Greece for summer vacation – Albania, Australia, Austria, Bulgaria, China, Croatia, Cyprus, Czech Republic, Denmark, Estonia, Finland, Germany, Hungary, Israel, Japan, Latvia, Lebanon, Lithuania, Malta, Montenegro, New Zealand, Northern Macedonia, Norway, Romania, Serbia, Slovakia, Slovenia, South Korea and Switzerland. Greece has emphasised its commitment to keeping tourists safe while they enjoy their vacation in their dream destinations. Kyriakos Mitsotakis, the Prime Minister of Greece affirmed this in his tweet – "I am not interested in making Greece the number one destination in Europe. I am interested in making Greece the safest destination in Europe."
2021 update: Greece has opened to many countries for 2021 tourist travels as from May 14. Visitors arriving from the European Union, the United States, UK, UAE, Serbia, Israel, Australia, New Zealand, South Korea, Thailand, Rwanda, Singapore, North Macedonia, Canada, Belarus, Bahrein, Qatar, China, Kuwait, Ukraine, Saudi Arabia and the Russian Federation are now allowed quarantine-free entry into Greece, on the condition that travelers provide proof of Covid vaccination or a negative PCR test taken up to 72 hours before their arrival. Arriving visitors may also be subject to random, obligatory rapid tests at the airport; anyone with a positive result will be required to quarantine at a Greek hotel along with their traveling companions for at least 10 days, at the expense of the Greek government.
Summer Vacation in Greece: Where Can You Visit?
If you are eligible to travel to Greece at this period, congratulations. Now, where do you want to visit on your next vacation in Greece? We have compiled some awesome places for you to visit in Athens and in Thessaloniki.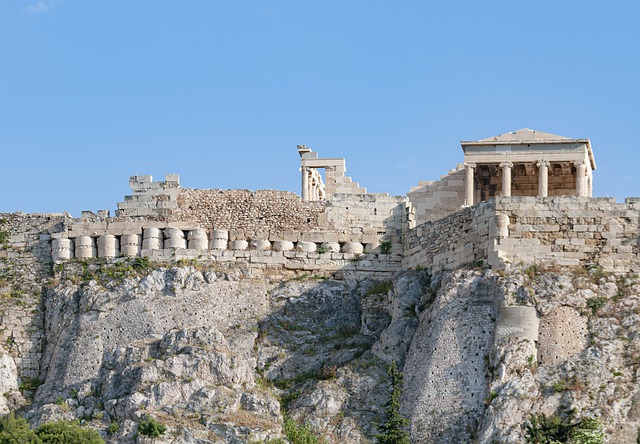 Athens
Athens is not just the capital of Greece but also one of the oldest cities in the world. Expect to find a mix of ancient and modern attractions as you explore this beautiful city. Your summer vacation in Greece is not complete if you don't explore these tourist attractions in Athens
The Acropolis Museum
This Museum houses artifacts from different ages, the Bronze age, the Roman age, the Late Antiquity and the Middle Ages.
The Parthenon
Also called the temple of Athena, it is a former temple dedicated to goddess Athena (goddess of wisdom)
The Byzantine and Christian Museum
This is an historic museum. It houses several unique pictures, pottery and manuscripts between the 3rd century AD and the Middle Ages.
Benaki Museum
In this museum, you will find several artworks than span the prehistoric and modern age.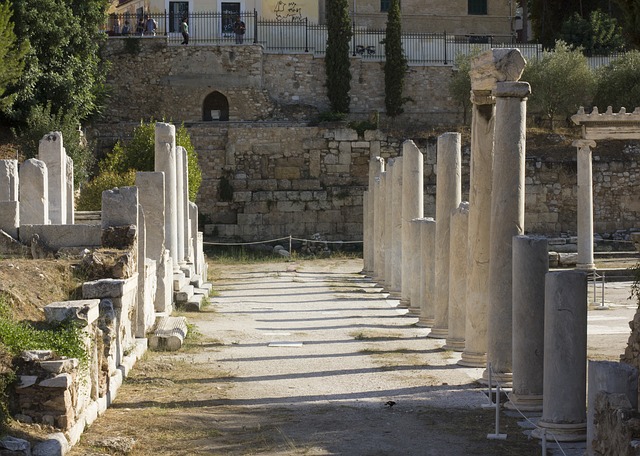 Roman Agora
This is an ancient open market in Greece. It stands on the northern side of the Acropolis. What remains of the ancient market is the scattered pieces of rocks that once formed shops. But that's not just it, in the Roman Agora, you will find the Tower of the Winds (a marble clocktower), the Gate of Athena Archegetis, the Fethiye Mosque, Agoranomion and Vespasianae (ancient latrine)
Temple of Olympian Zeus
Also called Columns of the Olympian Zeus, this was once the largest temple in Greece. You will find it in the centre of Athens.
National Archeological Museum
This museum is one of the marvellous museums the world has. It contains vast collections of Greek art, especially artifacts from the prehistoric era to the late antiquity.
Odeon of Herodes Atticus
Before now, the Odeon of Herodes Atticus was an ancient stone theatre built for musical concerts. Then, it was destroyed. It was later restored and used for Athens Festival. Some popular artists also performed in this theatre.
Panathenaic Stadium
Unlike modern stadiums, this stadium is solely built of marble. The Panathenaic game was played in the stadium. Apart from this, the stadium is the home of the first modern Olympic games.
National Garden
The National garden preserves important natural life of Athens. There are several plants and trees from different parts of the world in this garden.
Thessaloniki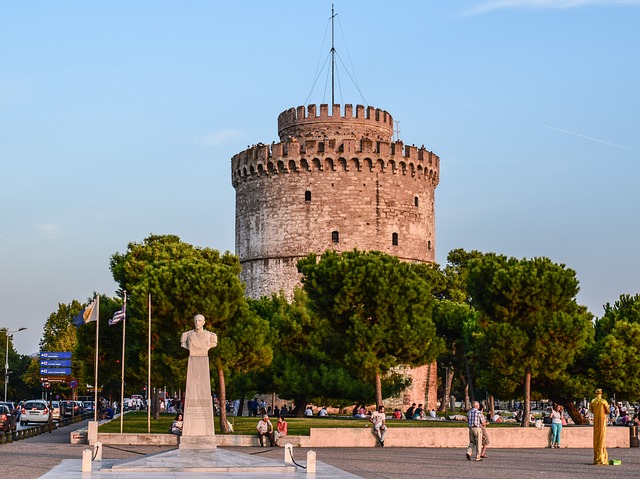 Thessaloniki is the 2nd largest city in Greece. It bears in it the history of the Roman, the Byzantine and the Ottoman empire. You will admire the fusion of historic and modern beauty this city emits. In short, Thessaloniki is a full package of tourist treasures.
White Tower of Thessaloniki
This is not only a tower but also a museum. It stands along the waterfront of Thessaloniki. It has served different purposes – a fort, a garrison, a prison, a storage centre for artifacts and now a museum. If you are going for a summer vacation in Greece, find time to visit the white tower.
Church of Agios Dimitrios
The Church of Saint Demetrius, the saint protector of Thessaloniki, the church is named after Agios Dimitrios for his exploit in standing for his faith and for his refusal to kill Christians despite pressures from the Roman emperor. And till date, the church is home to some Byzantine mosaics.
The Roman Market of Thessaloniki
This market served as the hub of activities from the 3rd century BC till the 5th century AD. During those times, they used the market for administrative, social and religious gathering. It still remains a tourist attraction in Greece.
Archaeological Museum
Unarguably, it is one of the largest museums in Greece. Inside the museum, you find artifacts that remind of Prehistoric Macedonia, Towards the Birth of Cities, Macedonia form in the 7th century BC until the late antiquity, Thessaloniki, Metropolis of Macedonia, The Gold of Macedon, Field, House, Garden, Grave, Memory in stone, Macedonia: from fragments to pixels.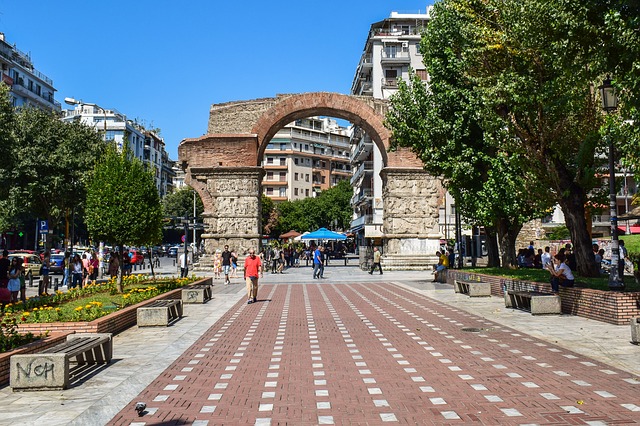 Arch of Galerius
The Arch of Galerius is also the Kamara. It remains one of the special structures that reminds of ancient Rome. Kamara is a quick stroll to Rotunda – a specially built circular building with internal niches used for worship.
Church of Agia Sofia
This is one of the oldest churches in Greece and one of the UNESCO world heritage site. You will find it in the centre of the city. Unquestionably, you will fall in love with the architectural designs, the wall paintings and the mosaics.
The Castle of Thessaloniki
Known as the fortress of seven towers, it also goes by the names – Heptapyrgion, Eptapyrgio and Yedi Kule. This castle comprises of forts, towers and walls built over several centuries.
Macedonian Museum of Contemporary Art
The museum houses over 2000 collections of sculptures, paintings and engravings. The collection comprises of artworks from Greek artists and foreign artists.
Museum of Macedonia Struggle
This museum relays the struggle of the Hellenes with Macedonia to break free from the Turkish and Bulgarian occupation. The museum has photos, maps, documents, uniforms and firearms of those struggles.
Thessaloniki Concert Hall
This is a concert hall and a conference centre. Concerts, ballets, operas and cultural exhibitions take place here yearly.
Safety During Summer Vacation in Greece
Safety measures are in place for those who want to enjoy a summer vacation in Greece. It should be noted that tourists coming from countries with a high rate of the Covid-19 disease will go through some strict screening. Those arriving from airports that are on the EASA list or are from Italy, the Netherlands, Spain or Sweden will be tested. After that, they will stay overnight at a hotel in Athens or Thessaloniki. If the result returns negative, they can go on with their tourism. However, if the result returns positive, they will undergo a 14-day quarantine.
As for those who are not on the EASA list, they will be randomly tested on arrival. Afterwards, they can proceed immediately to their tourist destination. But, if the result is negative, the authority will contact the tourist and quarantined him or her for 14 days. Hotels, bars, restaurants and tourist centres are ready to welcome tourists for their summer vacation in Greece.
Here are 10 best city-break destinations in Europe
Note: Some links in this post are affiliate links. If you book a tour guide or accommodation through the link, we will earn a small commission at no extra cost to you. This way, you are supporting our website.