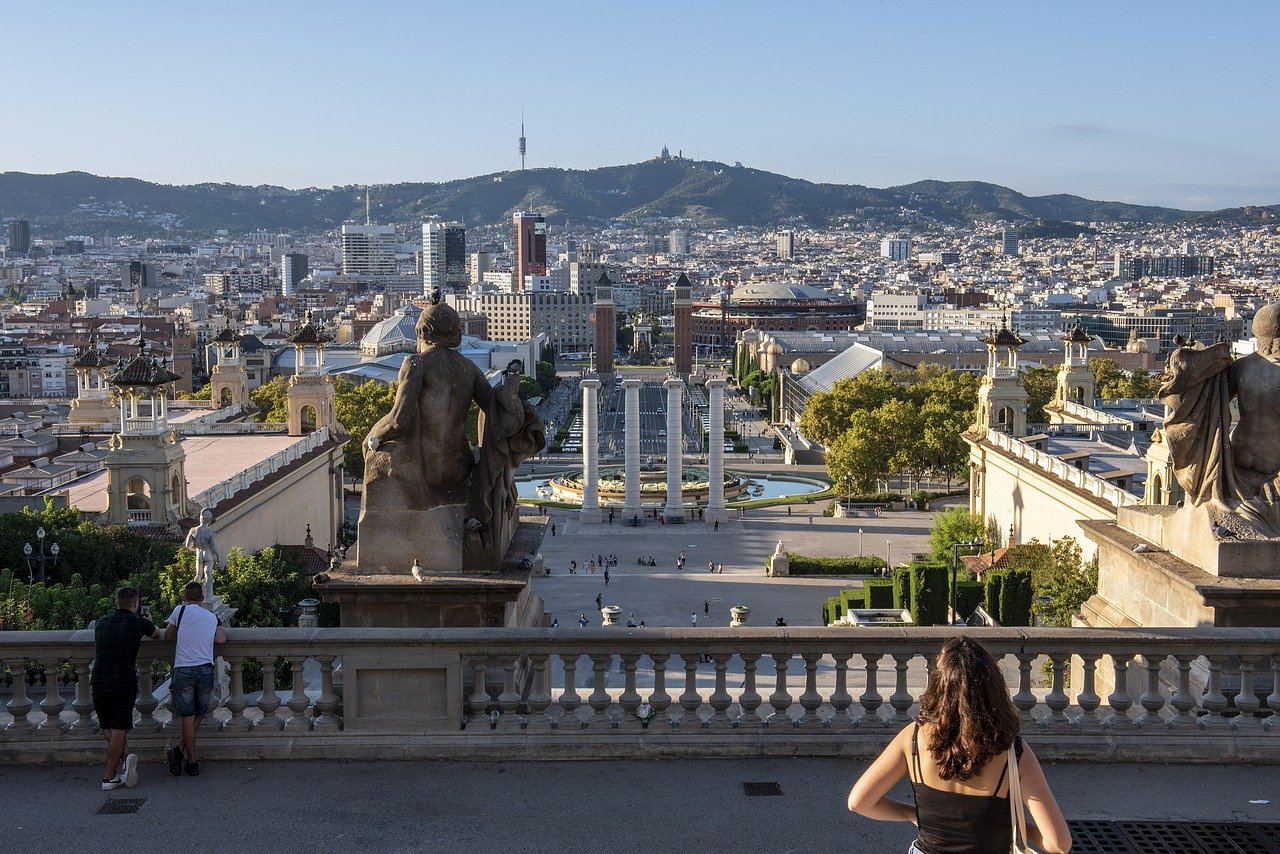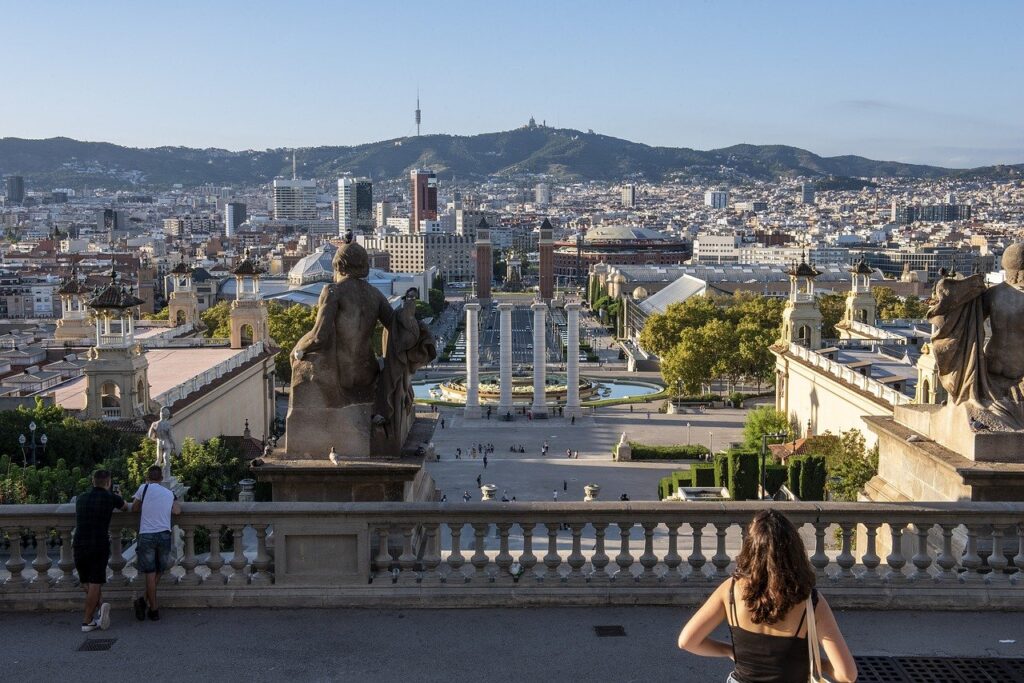 Spain is opening its borders to travellers from Tuesday, June 30. What this means is that tourism and non-essential travels will resume shortly. If you have plans for a summer vacation in Spain, you may still be able to accomplish this plan. However, the borders will be open to countries in the EU and some other countries that have been able to manage the Covid-19 disease well.
Who Can Travel to Spain?
Citizens of the following countries will be able to visit Spain for non-essential travels from June 30 – Austria, Belgium, Bulgaria, Croatia, Republic of Cyprus, Czech Republic, Denmark, Estonia, Finland, France, Germany, Greece, Hungary, Iceland, Ireland, Italy, Latvia, Lichtenstein, Lithuania, Luxembourg, Malta, Netherlands, Norway, Poland, Romania, Slovakia, Slovenia, Spain, Sweden and Switzerland. The only Schengen country that cannot travel to Spain as of now is Portugal. Spain will ease border restriction with Portugal on July 1.
Starting from July 1, Spain plans to open its borders to citizens of some other parts of the world. According to the Prime Minister of Spain, Pedro Sanchez, "As you know, Spain receives more than 80 million visitors a year. I am announcing that from July, Spain will reopen for foreign tourism in conditions of safety. Foreign tourists can also start planning their holidays in our country. Spain needs tourism, and tourism needs safety in both origin and destination. We will guarantee that tourists will not run any risks, nor will they bring any risk to our country." – The Guardian
Spain's ease of its border restriction may not affect all countries. Some countries may not be able to enter Spain for non-essential travels even when the borders open. These will mostly be countries who have not been able to manage the spread of the Covid-19 disease well. Hopes are high that Spain will open its borders to citizens of the United States.
Safe Places to Visit in Spain
The Coronavirus cases in Spain has gone beyond 294,000 with a death toll of over 28,000. The areas with the highest rate of infections are – Valladolid, Guadalajara and Navarra. Madrid, Barcelona, Granada, Leon and Valencia also have a medium rate of infections. If you are concerned about getting infected, we advise you to avoid these cities for now. There are however some cities with low spread rate. We recommend you spend your summer vacation in Spain in the following cities:
Merida

Merida is both a city and a municipality. It was founded in 25 AD as a Roman province. The city is less boisterous and quite suitable for a summer vacation.
You will find these tourist attractions in Merida:
Teatro Romano – an awesome monument used as a Roman theatre and built by Agrippa.
Anfiteatro Romano – an ancient amphitheatre where gladiators once performed.
The temple of Diana – a big temple with religious significance.
National Museum of Roman Art – a museum where you will find ancient Roman artifacts.
The Portico del Foro – a Roman structure that has been since the first century. It still has the statues of some of Roman gods and rulers.
Other places you can visit – Basilica de Santa Eulalia, Acueducto de los Milagros and Puente Romano.
Book a cheap accommodation in Merida
Seville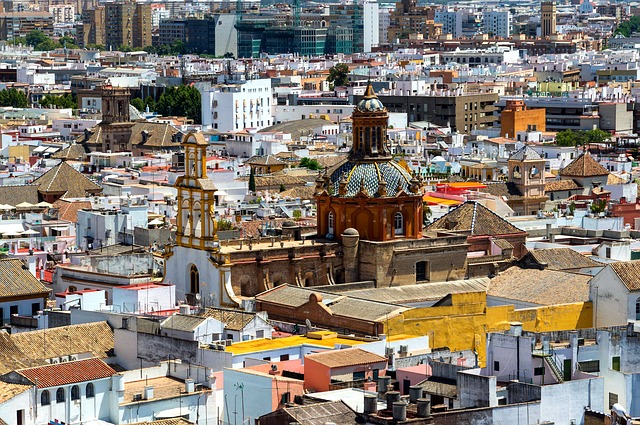 If you do not mind a temperature as high as 36 degrees, then you can spend your summer vacation in Seville. The city is widely known for its flamenco dance and bullfighting.
You will find these tourist attractions in Serville:
Real Alcazar – you have to visit this royal palace. It carries the beauty of medieval period and it is the oldest palace still in use.
Seville Cathedral – the world's largest Gothic Cathedral, this Roman Catholic cathedral is a beauty to behold.
The Giralda – a bell-tower close to the Cathedral. It was once the minaret for the Great Mosque of Seville
The Plaza de Espana – a plaza showcasing the architectural designs of the Baroque, Renaissance and Moorish Revivals.
Tablo Flamenco El Arenal – watch the flamenco dance at El Arenal.
Other places you can visit – Archaeological museum, Maria Luisa Park and the Museum of Arts and Traditions.
Book a cheap accommodation in Seville
Malaga
Malaga is the port city where Pablo Picasso was born. You will love this port city for its sandy beaches, elegant resorts, luxurious hotels and flamenco shows.
You will find these tourist attractions in Malaga:
Malaga Cathedral – a Roman Catholic Cathedral in its Renaissance beauty.
Alcazaba of Malaga – a fortress-palace and a historical monument.
Museo del Vidrio – a museum with a large collection of glassware of several ages.
Paraque de Malaga – Malaga park is loved for the beautiful trees and flowers, the fountains and the marble statues.
La Malagueta Beach – a famous beach for your leisure and entertainment.
Other places you can visit – Castillo de Gibralfaro, Roman theatre, Ataranzas market and Museo Picasso Malaga.
Book a cheap accommodation in Malaga
Badajoz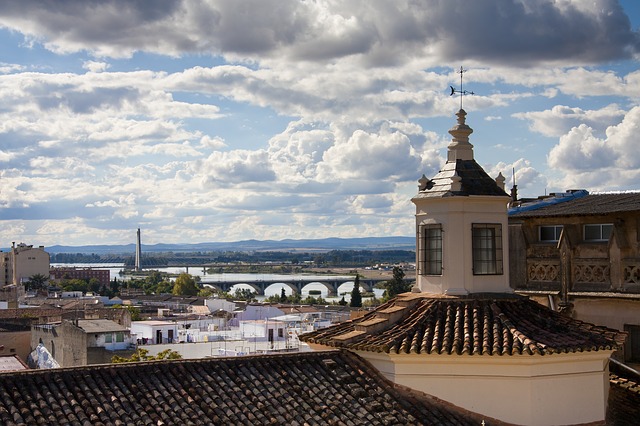 Badajoz is famous for its Moorish citadels, cathedrals, fortified walls, bastions and monuments. It is 6 kilometres away from Portugal.
You will find these tourist attractions in Badajoz:
Alcazaba of Badajoz – an ancient fortress where the kings of the Taifa kingdom once lived.
Plaza Alta – a square with beautiful Mudejar motif decoration.
Badajoz cathedral – a Roman Catholic metropolitan cathedral.
Museo Extremeño e Iberoamericano de Arte Contemporáneo – a contemporary museum that houses Spanish and Portuguese art works.
Aquabadajoz – a water park.
Other places you can visit – Puerta de Palmas, Archaelogical museum of Badajoz, Puente de Palmas and Torre Espantaperros.
Book a cheap accommodation in Badajoz
Cordoba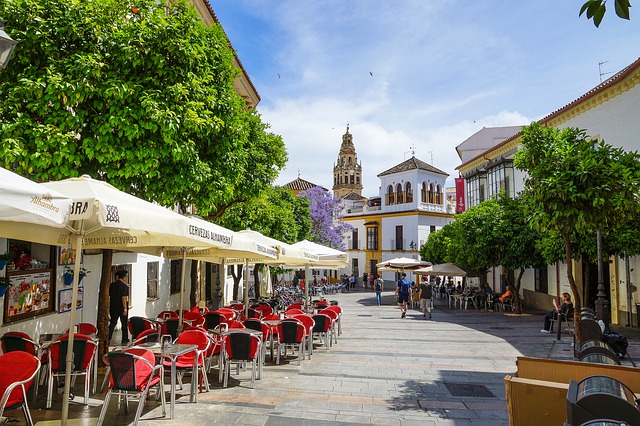 Cordoba is an old city founded by the Romans. It was once the capital of the Moorish kingdom of El-Andalus. Cordoba is a cruise port of the Guadalquivir River.
You will find these tourist attractions in Cordoba:
Mosque-Cathedral of Cordoba – also called Mezquita, this monument is not just beautiful but unique.
Alcazar of the Christian Monarchs – this monument is a fortress and dwelling place of kings. You will enjoy a walk through its gardens.
Roman Bridge of Cordoba – a historic bridge across the Guadalquivir River.
Medina Azahara – Conjunto Arqueologico Madinat al-Zahra, Cordoba – an archaeological site of the ruin of an Islamic medieval palace.
Torre De Calahorra – a fortified gate at the centre of Cordoba adjoining the Roman bridge.
Other places you can visit – Palacio de Viana, Calleja de las Flores, Plaza de la Corredera and Templo Romano.
Book a cheap accommodation in Cordoba
Huelva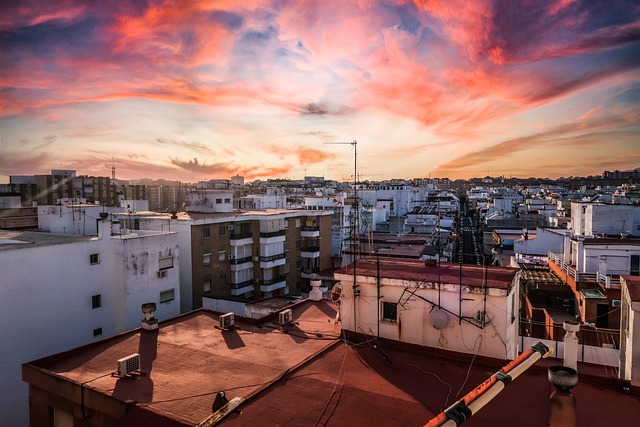 Huelva is a port city for those who really want to have the local and the not-so-exotic vacation experience. It's a good place for seafood lovers.
You will find these tourist attractions in Huelva:
La Rabida Monastery – a Franciscan monastery with Gothic and Moorish Revival architectural design.
Muelle de las Carabelas – a museum with the replica of the three vessels of Christopher Columbus.
Rio Tinto – a red river that derives its colour due to ore mining.
Plaza de las Monjas – the main square in Huelva.
Huelva Cathedral – an elegant Roman Catholic cathedral.
Others places you can visit – Marismas del Odiel, Muelle de Riotinto and Monumento a la Fe Descubridora.
Book a cheap accommodation in Huelva
Oviedo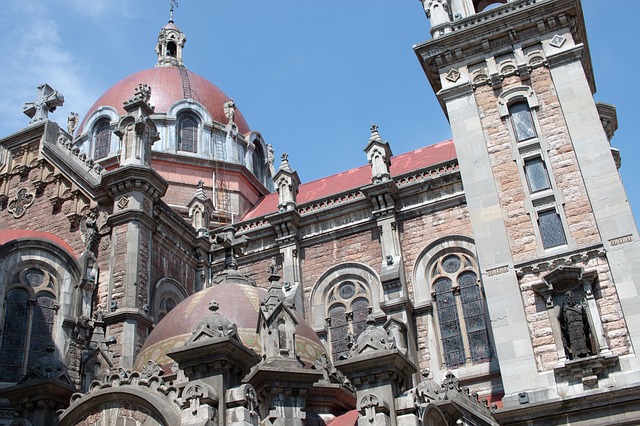 Oviedo is a historic city in northern Spain. The city is rich in ancient architectural designs, some of which existed from the early medieval age.
You will find these tourist attractions in Oviedo:
Oviedo Cathedral – a Roman Catholic cathedral showcasing the Spanish Gothic architecture.
Church of Santa María del Naranco – a Roman Catholic cathedral showcasing pre-Romanesque Asturian architecture.
Campo de San Francisco – a green park for relaxation and connection with nature.
Plaza del Fontan – a commercial square where you can socialise and taste local delicacies.
El Fonta Market – a place where you can buy local products.
Other places you can visit – Museo Fernando Alonso, Monte Naranco, Nalon and San Julian de los Prados.
Book a cheap accommodation in Oviedo
Safety Measures for Summer Vacation in Spain
As Spain opens for summer vacation, the use of face masks outdoors is mandatory for those who are above 6 years of age. This rule also applies to the use of public transports. In the case where the same private vehicle is used by those who do not live together, face masks should be used. There is a penalty attached to not complying to this measure.
Hotels, restaurants and shops have hygiene measures in place to curtail possible stead of the Coronavirus disease. Tourists are advised to wash their hands with soap and alcohol-based hand sanitizer regularly. Tourists should also avoid crowded places if possible. Enjoy your summer vacation in Spain.
Thinking of summer vacation in Greece? Check awesome places to visit
Note: Some links in this post are affiliate links. If you book a tour guide or accommodation through the link, we will earn a small commission at no extra cost to you. This way, you are supporting our website.