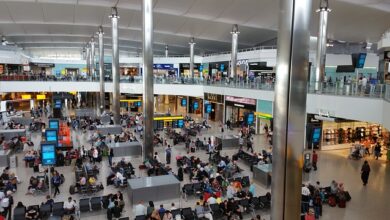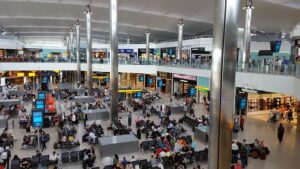 England is dropping the requirement for travellers to self-isolate for 14 days before they will be allowed in. Before now, people who returned to the UK but were not from the common travel area were required to self-isolate for 14 days. In other words, only people coming from the Crown Dependencies (Bailiwick of Jersey, Bailiwick of Guernsey and the Isle of Man) and Ireland could enter England without having to self-isolate for 14 days. On Friday, England drops self-isolation measure for more countries.
The lifting of the self-isolation measure will take effect from July 10. Thus, Britons and foreigners coming to England will be able to come in without having to self-isolate for 14 days. But that is if they are coming from the countries where the measure has been lifted. The countries and territories exempted from the self-isolation measure are considered travel corridors.
England Drops Self-Isolation Measures for the Following Countries:
| | | |
| --- | --- | --- |
| Andorra | Germany | New Zealand |
| Antigua and Barbuda | Greece | Norway |
| Aruba | Greenland | Poland |
| Australia | Grenada | Réunion |
| Austria | Guadeloupe | San Marino |
| Bahamas | Hong Kong | Serbia |
| Barbados | Hungary | Seychelles |
| Belgium | Iceland | South Korea |
| Bonaire, Sint Eustatius and Saba | Italy | Spain |
| Croatia | Jamaica | St Barthélemy |
| Curaçao | Japan | St Kitts and Nevis |
| Cyprus | Liechtenstein | St Lucia |
| Czech Republic | Lithuania | St Pierre and Miquelon |
| Denmark | Luxembourg | Switzerland |
| Dominica | Macau | Taiwan |
| Faroe Islands | Malta | Trinidad and Tobago |
| Fiji | Mauritius | Turkey |
| Finland | Monaco | Vatican City |
| France | Netherlands | Vietnam |
| French Polynesia | New Caledonia | |
Also, the UK Overseas Territories are exempted from the 14-day self-isolation measure. They are:
Anguilla, Bermuda, British Antarctic Territory, British Indian Ocean Territory, British Virgin Islands, Cayman Islands, Falkland Islands, Gibraltar, Montserrat, Pitcairn Island, Henderson, Ducie and Oeno Islands, St Helena, Ascension and Tristan da Cunha, Sovereign Base Areas, South Georgia and South Sandwich Islands, Turks and Caicos Islands.
According to the Department of Transport on Gov.UK, the rules set for the exemption of the 14-day self-isolation are that the traveller:
is travelling or returning from one of the countries in the list of the travel corridor
has not been to or stopped in a country that is not on the list of the travel corridor in the past 14 days
The list was compiled based on the infection rate in the countries and territories. Another consideration was how well the countries were able to manage the Covid-19 disease. If things get worse in a country on the list, the requirement of a 14-day self-isolation may be revisited. In like manner, if things improve in other countries or territories not on the list, they may be added to the travel corridor and the measure will be removed.
This rule specifically applies to travels to England. The Devolved Administrations will release information regarding travels into Scotland, Wales and Northern Ireland.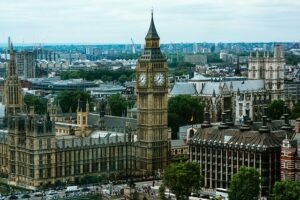 In a bid to revive tourism, the European Union has re-opened external borders to 15 countries. Check if you are eligible for a summer vacation in Europe.
As England drops self-isolation measure for over 70 countries and territories, foreign travellers will be able to enjoy their summer vacation in England. Citizens of countries in the travel corridor will be able to enter England without having to self-isolate for 14 days.