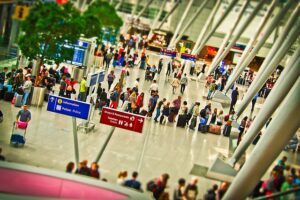 Starting from July 1, the EU will open external borders to allow non-essential travels (including tourism) to the Schengen areas. Citizens of 15 countries will enjoy access to the Schengen areas from July 1. This is coming after a meeting of the EU officials concerning the reopening of the external borders to revive travels into the Schengen areas. Another major concern is the safety of those travels to travellers and citizens of the countries to be visited.
The EU officials held a meeting in Brussels to decide which country will be allowed through the border and which should be barred for now. Even though the EU officials had a tough time deciding which country should not be allowed through the Schengen areas, they eventually came up with a list of 15 countries to be allowed in. These are countries that have so far managed the rate of the spread of the Covid-19 virus.
The earlier draft had 54 countries – Albania, Algeria, Andorra, Angola, Australia, Bahamas, Bhutan, Bosnia and Herzegovina, Canada, China, Costa Rica, Cuba, Democratic People's Republic of Korea, Dominica, Egypt, Ethiopia, Georgia, Guyana, India, Indonesia, Jamaica, Japan, Kazakhstan, Kosovo, Lebanon, Mauritius, Monaco, Mongolia, Montenegro, Morocco, Mozambique, Myanmar, Namibia, New Zealand, Nicaragua, Palau, Paraguay, Rwanda, Saint Lucia, Serbia, South Korea, Tajikistan, Thailand, Tunisia, Turkey, Turkmenistan, Uganda, Ukraine, Uruguay, Uzbekistan, Vatican City, Venezuela, Vietnam, Zambia
According to reports from Euronews, there were arguments over whether the United States of America should be banned or not. The United States of America has over 2.5 cases of Covid-19 disease (the highest rate of the disease worldwide). The resolution was to ban entry for citizens of the United States until they improve on the infection rate in their country. Citizens of Brazil, Qatar and Russia will also not be able to enter Europe until they improve the infection rate in their countries.
The Tuesday draft revealed EU will open external borders to citizens of the following countries:
Algeria
Australia
Canada
Georgia
Japan
Montenegro
Morocco
New Zealand
Rwanda
Serbia
South Korea
Thailand
Tunisia
Uruguay
China (this is subject to confirmation of reciprocity)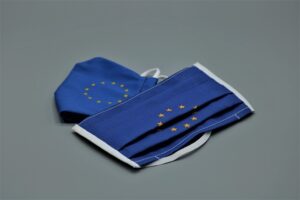 Factors for choosing the countries
Some factors were put in place when deciding which country should be on the approved list. As earlier recommended by the EU Commission, member states are to consider the following when deciding entry:
The rate of the spread of the Covid-19 disease in the country and the country's response towards it,
how easy it is to apply containment measures during travel,
if the country has lifted travel restrictions against the EU.
When the list was earlier compiled, there were 54 countries on the list of those who will possibly be allowed entry into the Schengen areas. It was later reviewed and the commission came up with only 15 countries. The EU will open external borders from July 1, more countries may be added to the list of those who can enter Europe.
We have compiled awesome places for your summer vacation in Greece
Check out safe places for your summer vacation in Spain