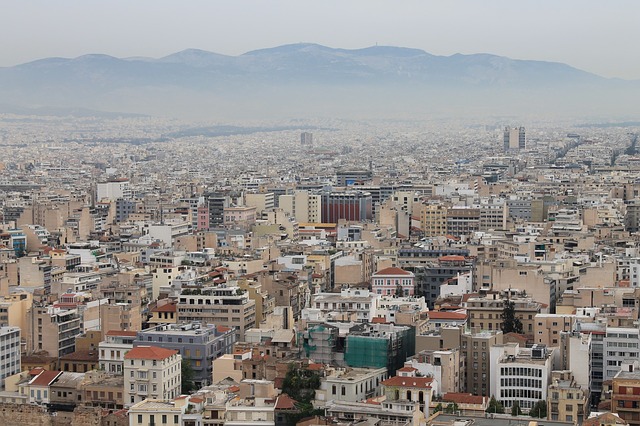 The Hellenic Civil Aviation Authority (a department of the Greek government under the Ministry of Infrastructure, Transport and Network) announced that Greece will ban flights coming from and going to Albania, North Macedonia and Turkey until July 31. This development is as a result of the spread of the Coronavirus disease in these countries.
Earlier, the Hellenic Civil Aviation Authority issued an aviation directive (NOTAM) that affected Sweden up until the 19th of July. The same directive affected Albania, North Macedonia and Turkey until the midnight of July 31.
Flights that are coming from Turkey to Greece or from Greece to Turkey have been suspended until the midnight of July 31. According to Greek City Time, "There are exceptions including: cargo flights, sanitary flights, humanitarian flights, aircraft return flights only with its crew (ferry flights), state flights, emergency flights, military flights (except to and from Turkey), Frontex flights, fire fighting flights, technical landings (flights that have technical damage without the need to disembark the passengers), National Health System support flights and approved repatriation flights of Greek citizens."
As for Albania and North Macedonia, flights will only be permitted to land at Athens International Airport Eleftherios Venizelos. This is in order to curb the spread of Coronavirus through visitors. Greece plans to allow entry for Albania and North Macedonia in other international airports from July 31.
Twelve countries are still considered safe to enter Greece, base on the recommendation from the European Union Council. These are: Algeria, Australia, Canada, Georgia, Japan, Morocco, New Zealand, Rwanda, South Korea, Thailand, Tunisia and Uruguay. These countries have low infection rates.
Serbia and Montenegro were earlier on the list. However, they have been removed from the list because of the outbreak of the Coronavirus disease in these countries.
For passengers entering Greece, they are required to fill the Passenger Locator Form (PLF). "The Passenger Locator Form (PLF) is a key element in the planning. All travelers must complete their PLF until the day before entering the country, providing detailed information on their point of departure, the duration of previous stays in other countries, and the address of their stay while in Greece. In case of multiple stays, they are required to provide the address for the first 24 hours at least."
When passengers arrive at Greece airport, they will be required to go to the designated area for screening. There they will present their QR code and a decision will be made whether they will have to be tested for Covid-19.
Here are places you can explore for your summer vacation is Greece