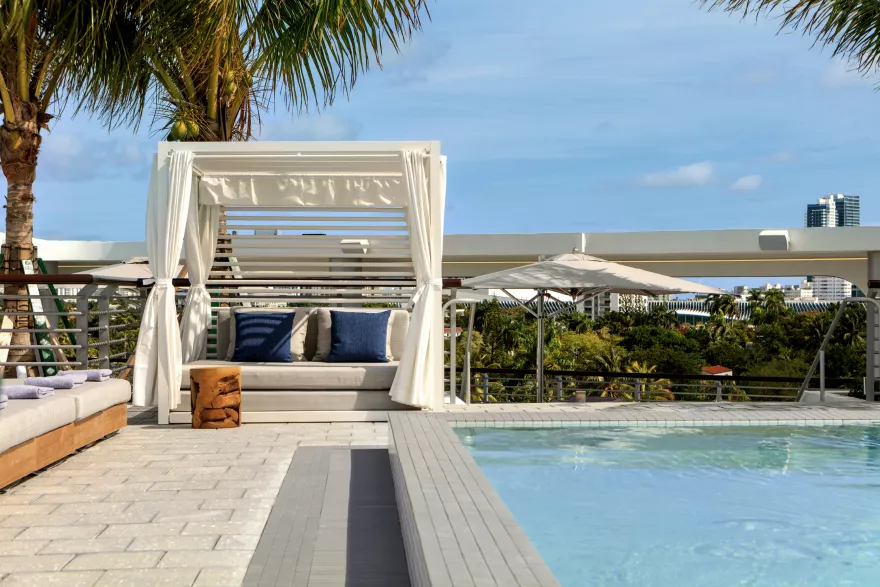 In today's world, where personal connections are more important than ever, IHG Hotels & Resorts' boutique luxury brand, Kimpton Hotels & Restaurants, introduces the Kimpton Digital Guestbook in Australia, Southeast Asia, and Korea, reviving the art of storytelling. The platform encourages travellers to share and exchange tales through photos and video, all of which are linked by a desire of connection. Travelers can also win one of four 'Ultimate Kimpton Experiences,' which include amazing 10-night stays with Kimpton's unique features, for a limited time.
The Kimpton legacy is based on the belief that making heartfelt human connections improves people's lives and that commonalities and connections exist among all individuals. While some people are putting off foreign travel for the time being, others are returning to it or getting ready to pack their suitcases and fly to new places. This community of memories is captured in the Digital Guestbook, which allows people to discover what cherished moments look like, what connections mean to one another now, or just a promise for the future.
From Sydney to South Korea, the collection will feature Kimpton stories from guest Creators — a group of artists, travellers, creators, and adventurers. Stories from the Kimpton Creators' Guestbook include those from Singapore's DJ and producer, MYRNE, and experimental illustrator, Andre Wee; Australia's entrepreneur, Alyce Tran, fashion and lifestyle influencer, Jasmin Howell, photographer, Jarrad Seng, and model and presenter, Christian Wilkins; and South Korea's artist Novo and fashion illustrator, Jaesuk Kim.
Kimpton hotels are opening all over the world, from romantic retreats to historic landmarks. Founded in 1981 by Bill Kimpton in San Francisco, Kimpton has established a hotel culture that removes the barrier between guests and staff, resulting in an atmosphere that is friendly, thoughtful, and convivial, which is well-liked by customers. The Kimpton brand of service and style can now be found in over 75 hotels throughout the world, each with its own distinct personality.
Kimpton Hotels & Restaurants expects to open seven additional hotels in new city and resort locations in 2022, continuing the company's dynamic growth trajectory.
Kimpton is giving away four 'Ultimate Kimpton Experiences' to four lucky winners to celebrate the opening of brand new Kimpton hotels around the world and to assist in the creation of new human connection stories.
Each winner will receive an unforgettable 10-night adventure at a participating Kimpton hotel in Sydney, Bali, Bangkok, Koh Samui, or Paris, as well as a customised itinerary. The participants are requested to share their most treasured heartfelt human connection experience on Instagram using the hashtag #KimptonStories between the 14th of February and the 13th of March in 2022.
More information can be found here.