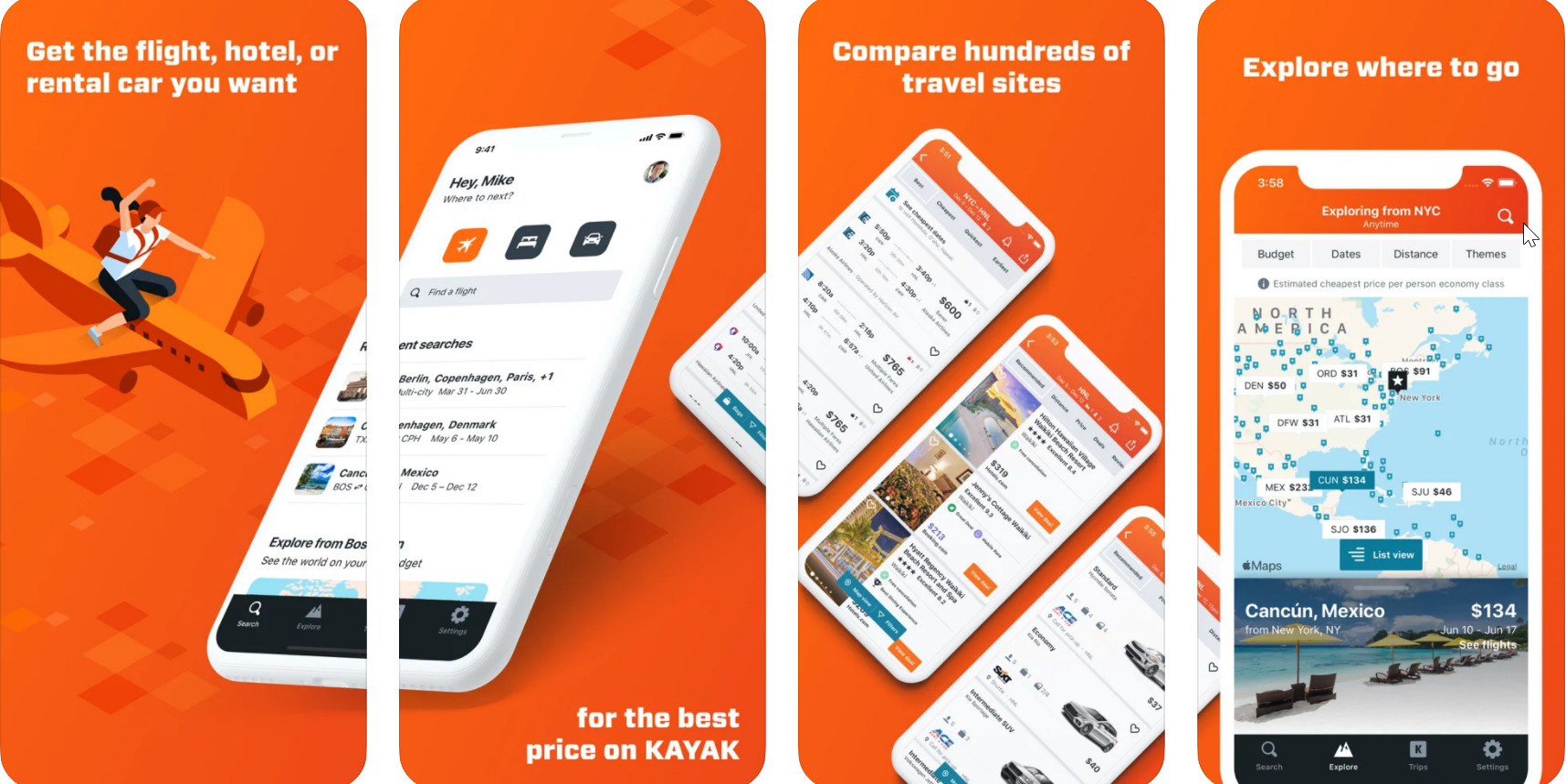 KAYAK, the travel search engine, has introduced a digitised travel protection platform in France, based on Koala's technology and tailored to the modern traveller.
The findings of a recent poll conducted by KAYAK reveal that approximately half of French citizens (48 percent) intend to get travel insurance for a vacation in 2022, with approximately 41 percent citing Covid-19 as a motivating factor. Although there is an increased need for travellers seeking financial protection for their excursions in the age of pandemic travel, it appears that most travel insurance products have not evolved to match the needs of today's passengers. According to the same report, approximately a quarter (24 percent) of respondents do not trust most insurance providers, with approximately 40% believing that most policies are unclear and misleading about what is actually covered, and a further 30% believing that most have complicated claims processes.
So, what do travellers hope to get out of their travel insurance policies in 2022?
According to the report, travellers are most drawn to guaranteed speedy refunds, which are followed by the ability to cancel their trip without having to offer a reason. The report also revealed l engthy claim forms should be avoided, and customer assistance should be available 24 hours a day, seven days a week. With a shared passion for advancing travel through simple solutions, KAYAK and Koala have teamed up to address these issues by launching KAYAK Flex and KAYAK Comprehensive, both of which are powered by Koala and are fully integrated directly into the KAYAK platform. KAYAK Flex provides refunds instantly without the need for complicated forms or reasons for cancellations.
John-Lee Saez, Director, KAYAK Europe commented: "While travelers have become more accustomed to navigating the unpredictability of travel over the past two years, we found most travel insurance providers are still providing complex and outdated products that aren't adapted to the new world of travel. With Koala, we saw a great opportunity to build a new kind of no-nonsense protection that gives travelers the reassurance they need to travel with confidence."
The Koala items can be purchased by every traveller searching for their next vacation on KAYAK through a two-minute purchase journey. The way they both work is as follows:
KAYAK Flex powered by Koala is the ultimate pre-departure cancellation protection, allowing passengers to obtain an immediate cash refund if they need to cancel their trip for any reason. If travellers cancel their trip up to four days before departure, they can receive a refund of up to 70% of their trip cost, with only the most basic information required, such as travel dates and destination – no lengthy documents to fill out or months of waiting for reimbursement. Within three days of booking your trip, you can purchase KAYAK Flex powered by Koala.
KAYAK Comprehensive powered by Koala gives passengers further peace of mind by covering medical bills, including any Covid-19-related costs, hospitalisation, and repatriation costs for any journey around the world. Users have access to Koala customer support 24 hours a day, 7 days a week, and all material is created with 100 percent openness – no fine print.