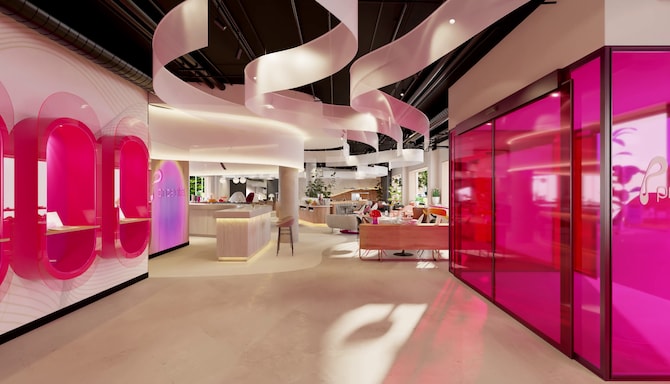 Radisson Hotel Group maintains its ambitious development and expansion in major regions throughout EMEA and APAC, building on a promising start to 2022.
The Radisson Hotel Group had its best year ever for signings in 2021, and it has unveiled goals for 2022 that would surpass those of 2021. The Group has declared its ambition to use the strength of its many relationships and brands in APAC by 2025 in order to spur considerable development across the region.
The Group has signed and launched more than 100 properties so far this year in important nations including Turkey, Greece, Madagascar, and China. The Group expanded its Radisson Collection portfolio to just under 50 hotels in its lifestyle sector by signing and opening properties in Germany, Turkey, Spain, Saudi Arabia, Croatia, and Estonia.
The portfolio now includes 394 properties, making Radisson Blu the biggest upper upscale brand in Europe. New hotels have been signed and built in popular tourist locations including Barcelona, Mykonos, Madagascar, Jordan, Lanzarote, and Galle.
The Group added magnificent resorts in Greece, Senegal, Turkey, and Egypt in advance of the summer season. Grand Hotel Brioni Pula, A Radisson Collection Hotel, the first Radisson Collection hotel in Croatia, was inaugurated by the Group. Prior to the anticipated inauguration of Radisson RED in Madrid, the Radisson Hotel Group expanded its presence in Spain with the opening of the Radisson Blu 1882 Hotel, Barcelona Sagrada Familia, and the Radisson Collection Hotel, Gran Va Bilbao.
The affiliated brand of the Group, Radisson Individuals, increased its presence in new areas including Egypt and Turkey and debuted in others like the UK, Ghana, Poland, and Norway, bringing the brand's total portfolio to over 60 hotels that are now open for business or in the planning stages. The Group's new brand extension Radisson Individuals Retreats was introduced in India as part of its ambitious aim to expand its presence there to 250 hotels by 2025.
The Group's brand, Radisson, which is noted for its distinctively simple Scandinavian design and is the fastest-growing upmarket brand in EMEA, made its debut in new regions, including Belgium, where the Radisson Hotel Liège City Centre opened as the 15th hotel. The Radisson brand added to its portfolio of 290 hotels that are now open or being built when it secured deals and inaugurated new properties around EMEA and APAC in France, Poland, Senegal, Sri Lanka, Greece, Turkey, and the Maldives.
The Group has announced the expansion of its strategic relationship with PPHE Hotel Group in order to create a portfolio of upscale lifestyle hotels in important gateway cities and work together on business development prospects for the Group's portfolio of brand names in Europe.
The Group's midscale lifestyle brand, prizeotel, is being expanded with 45 anticipated new signings in key countries over the next five years, including the launch of the brand in the UK. The brand opened its first hotel in Vienna earlier this year.
The Group has established new dedicated Business Units in Bangkok, Ho Chi Minh City, Jakarta, and Sydney to further build local development and operations teams. The Group will open a regional office in Riyadh later this year to deliver its ambitious expansion plans and offer expert support in core markets.
Global Chief Development Officer Elie Younes stated: "As restrictions ease across China and APAC, we aim for significant growth in these markets in the second half of this year. China has proven to be a resilient market with strong domestic demand, and we look forward to the reopening of business across the country. We thank our owners and investment stakeholders for their continued support and look forward to further exploring opportunities together".
Source: Radisson Hotel Group