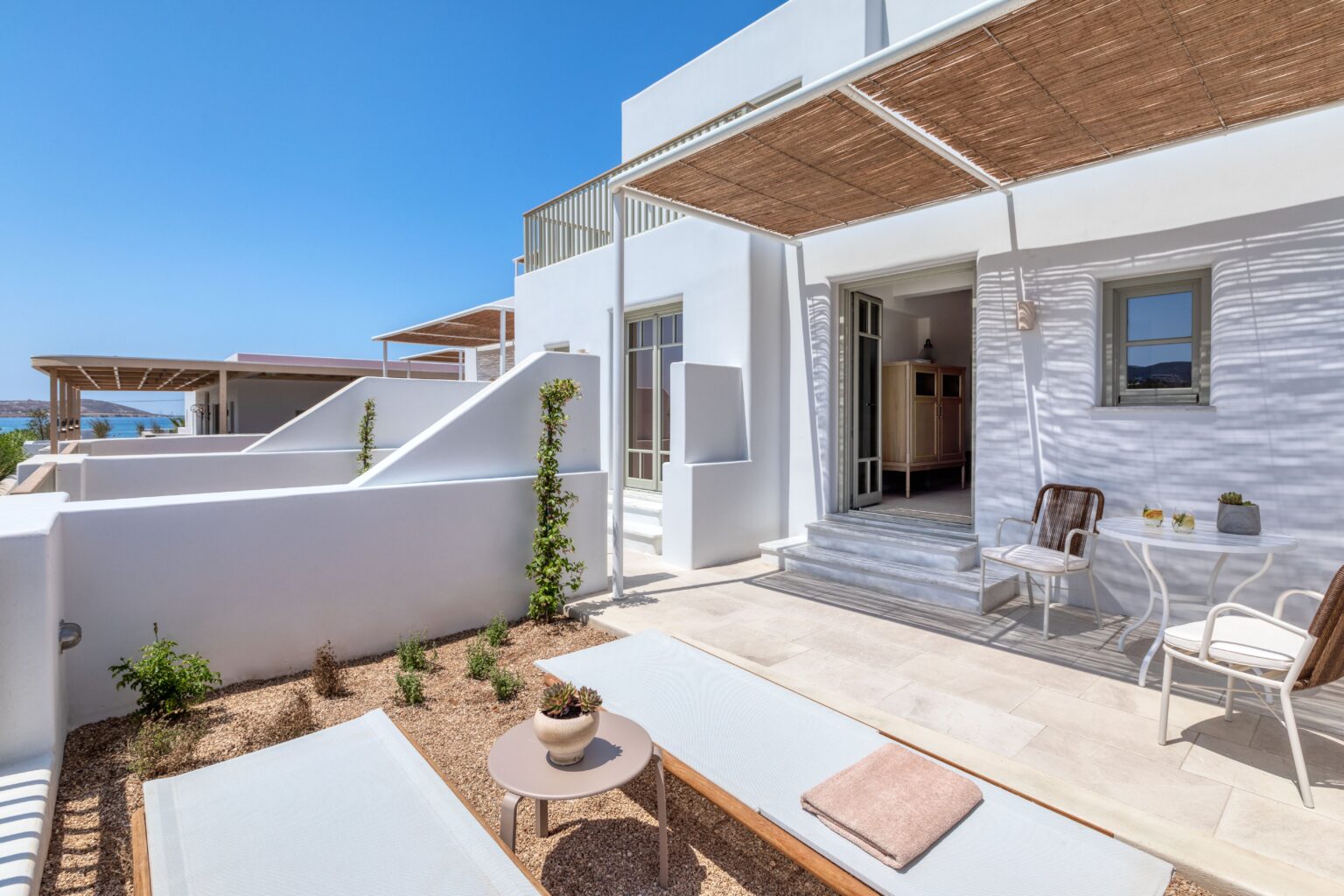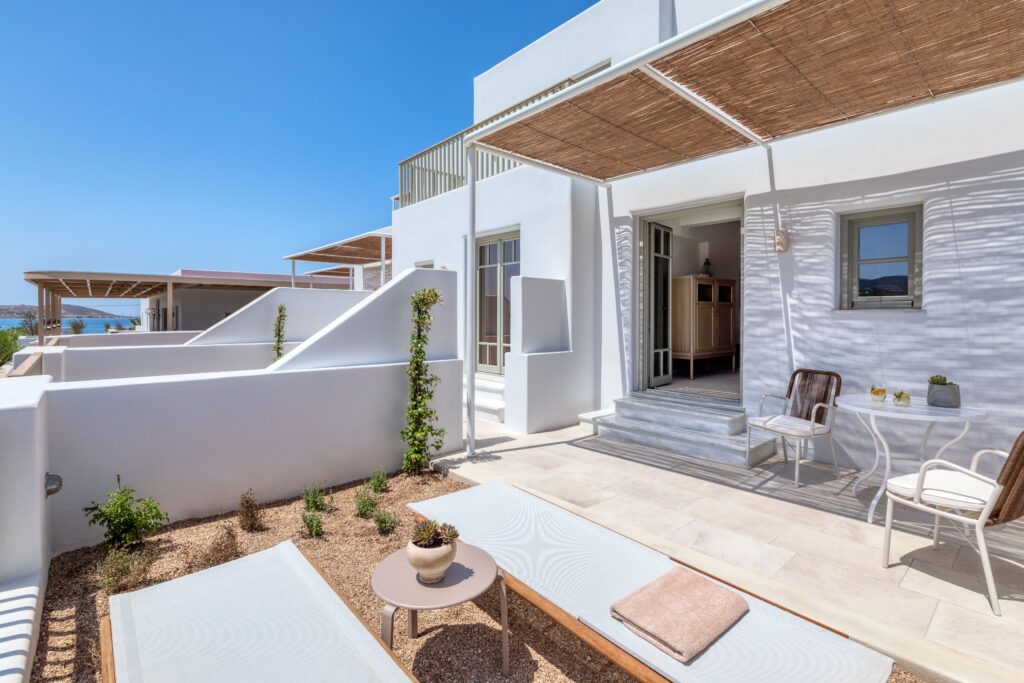 Cosme, a Luxury Collection Resort, Paros has officially opened, according to The Luxury Collection Hotels & Resorts, one of Marriott Bonvoy's 30 outstanding hotel brands. The picture-perfect island of Paros is home to tranquil scenery, affluent culture, a long culinary tradition, naturally moulded whitewashed structures, cobblestone paths, and lengths of dazzling beaches. Cosme provides travellers from over the world an energising voyage of experiences on the beaches of the Aegean Sea. Cosme embraces the genuine Cycladic culture and encourages a carefree frame of mind. Cosme was developed by Kanava Hotels & Resorts to reflect the vision and concept for understated elegance of hoteliers Antonis Eliopoulos and Kalia Konstantinidou while boosting genuine, Greek hospitality.
Kalia Konstantinidou, co-owner of Kanava Hotels & Resorts, stated: "We strongly believe in creating authentic, timeless experiences for our guests, encouraging deeper connections between themselves and the destination, by embracing the culture, rituals and traditions as well as evoking a sense of calm." Cosme was developed with the idea to rejoice in life and experience freedom. They provide opportunities for visitors to express their uniqueness and pick how they interact, imagine, and enjoy themselves thanks to their location, design, services, and staff.
The property's distinctive "Aegean Touch" design, which was executed by architectural and design firm ID Laboratorium, artfully combines rare Mediterranean components with brash Cycladic lines. The style and beauty of Paros are referenced in several design elements. The architectural designs of the island's vibrant fishing communities and native homes are reflected in the structures' clean lines and use of local stone. Even the hotel's half-moon pool pays tribute to the place by mimicking the contours of the bay where Cosme is located. To encourage visitors to enjoy unexpected meetings and fortuitous moments of discovery, meandering walkways across the property provide an intimate village-style vibe that is evocative of the town itself and was created as a natural extension of Naoussa. The resort's open-air entryway and stone walkway are covered with a carefully selected burst of flora, and they lead into a reception and lobby room with a marble floor that is inspired by traditional Cycladic structures. The entryway is bright and alive thanks to a painting by Naked Summers artist Christina Mandilari as well as eye-catching wallpapers and textiles with handcrafted embroidery by Pierre Frey. The resort also has a beach club and a private beach.
The resort provides 40 compact rooms, each with a distinctive design and some with private pools and views of the clear seas. The famous Spanish designer Jaime Hayon created all of the suites' unique furniture, which is matched with textiles in cosy tones of burgundy and red as well as traditional patterns with stripes in tones of blue, a colour associated with Greece. One of the most opulent lodgings on the island is the unique and extravagant Cosmos Suite, which is 60 square metres in size and has views of the Aegean Sea. The ideal getaway, its sizable patio has a private pool, an outdoor eating area, sun loungers, and views of Cosme's private beach.
According to Philipp Weghmann, vice president and global brand leader for The Luxury Collection, The opening of Cosme this summer is an exciting development for Paros and The Luxury Collection brand. The Luxury Collection provides today's global travelers with experiences that are highly immersive and deeply reflective of the destination. Kanava Hotels & Resorts has been an incredible partner in bringing this vision to life at Cosme, creating an experience for guests that is singular to Paros and special in every way."
With a diverse range of local multimedia Greek artists on show, art is also a significant component of the visitor experience. These include Margarita Myrogianni's abstract depictions of elements and shadows from traditional handiwork, which serve as an abstract frame of reference for pictures of fisherman's nets, sea urchin forms, nautical ropes, and the light of the Cycladic islands. Dimitris Spyros, a potter, uses odd shapes that are modelled by the sculpted stones of the island's terrain to embellish different tucked-away areas of the hotel. The ceramicist Nikos Gagiatsos and the painter Terpsichore worked together to produce painted pots with the faces of ID Laboratorium's infamously lax sailors.
Source: Marriott International