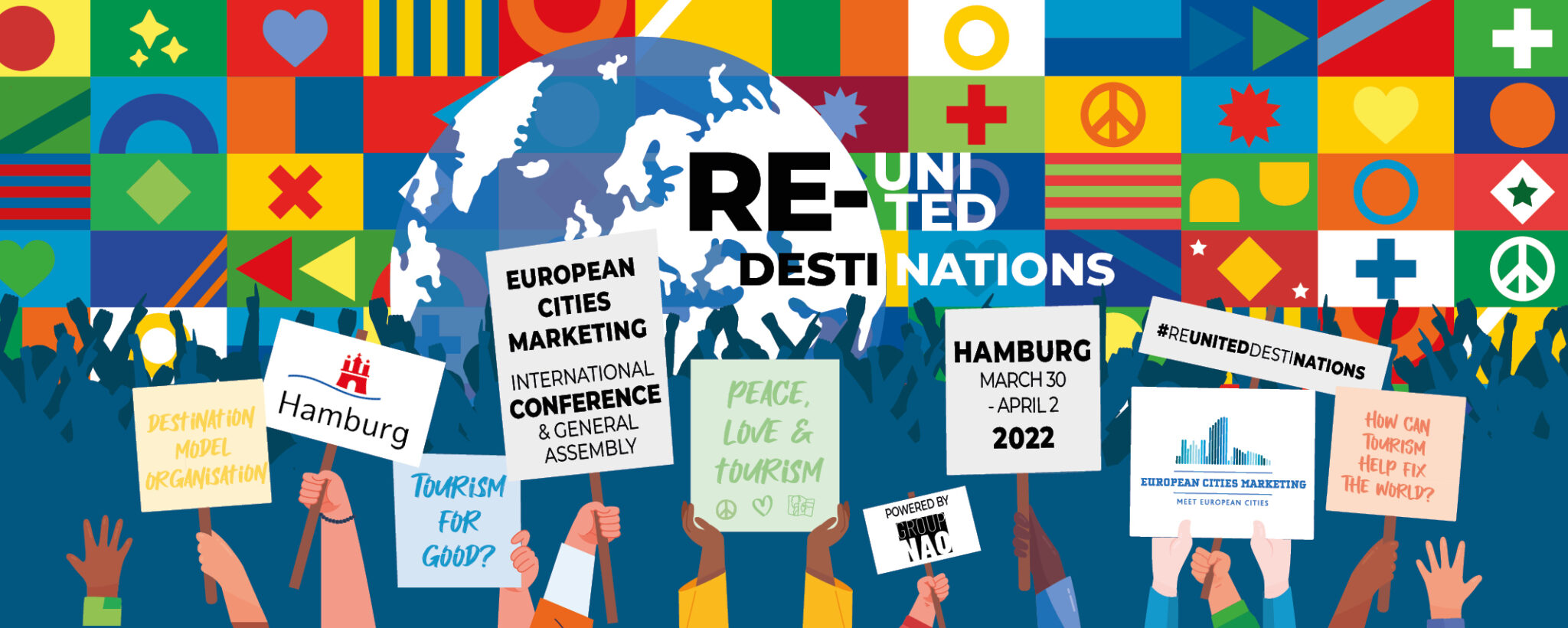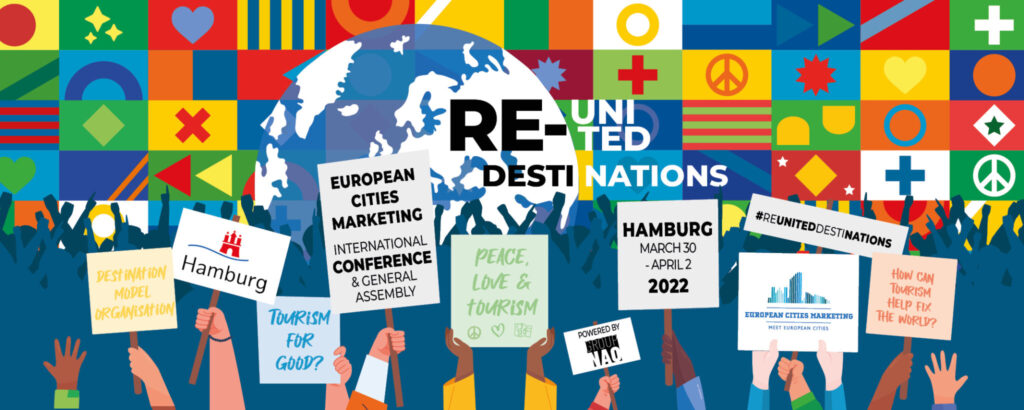 European Cities Marketing (ECM) members will finally gather on March 30-April 2, 2022 in Hamburg for the ECM International Meeting & General Assembly, after nearly three years without an in-person conference. ECM is intent on keeping its community robust and unified as destinations, professionals, friends, and colleagues across its towns and countries on the European continent.
In these trying circumstances, ECM has issued a strong condemnation of unilateral attacks on Ukraine and has just decided to suspend Russian city membership in ECM until further notice.
The epidemic has demonstrated the importance of reconnecting travel and tourism to local habitat needs and desires, as well as to larger global agendas where tourism has the capacity to make a good effect. Destination Management Organizations have a much broader scope than just travel and tourism. DMOs exist not merely to develop tourism, but to do it with purpose, people, and the environment in mind.
The first day of Re-United Destinations will be a great occasion for people to come together once more to construct and shape new urban tourism and city destination narratives. Attendees will learn how to use branding and communication to generate global movement, as well as how to use destination campaigns to resist censorship and bring Europe together. They will draw inspiration from a hotel where you can sleep well. They will watch how we rethink the tourist industry's career appeal – a people company short on people – and work to understand how the epidemic has hastened changes in community impact and involvement. Finally, they will engage in collective judgement as we put sustainability to the test and investigate new event ecosystems and their legacies.
On the second day of the ECM International Conference, participants will participate in a conversation in the ECM Trend Room about how cities can adapt to remain healthy places to live and visit. They will then join Digital Destinations to look for ways to use digital and emerging technologies to improve destination management, local connections, and social DNA. Attendees will also have the opportunity to learn about the hidden gems of local experiences and everyday life in their community – and how to bring them to light without sacrificing their immaterial value. Finally, they will investigate their capacity for regenerative leadership and chart a roadmap as destination leaders toward a future in which the visitor economy plays a key role in the development of holistic solutions for vibrant and inclusive communities.
"During ECM conference in Hamburg, more than 170 members will meet and work for a full 3-day event as it is time to create new narratives, new partnerships and a new trajectory for urban tourism. We will focus on answering the big questions that are how tourism can help fix the world, and how we as DMOs can be catalysts for change. The recent attacks to Ukraine, that we strongly condemn, will be highly tackled and we will, together as a community, keep on supporting our Ukrainian friends and colleagues by giving them a voice at the conference. In parallel, we just launched a collaborative dashboard where everyone can share some of the initiatives taken within the world of hospitality and tourism for Ukraine. By sharing, we create awareness and increase potential collective impact." said Petra Stušek, ECM President.
"This ECM conference will also be the opportunity for us to launch our new brand and identity. Through a long process, we involved our members to redefine our brand values and identity. Our new identity will reflect our passion working with cities, with all their complex stakeholder dynamics and diverse experiential offerings. We are looking forward to co-developing and promoting the new brand all together with the members! Sharing inspiration, insights and speak with one voice will be key to pulling through this crisis – together." Petra Stušek, ECM President concluded.
The ECM website, www.europeancitiesmarketing.com, is now accepting registrations for #ReUnitedDestiNations.
Source: European Cities Marketing